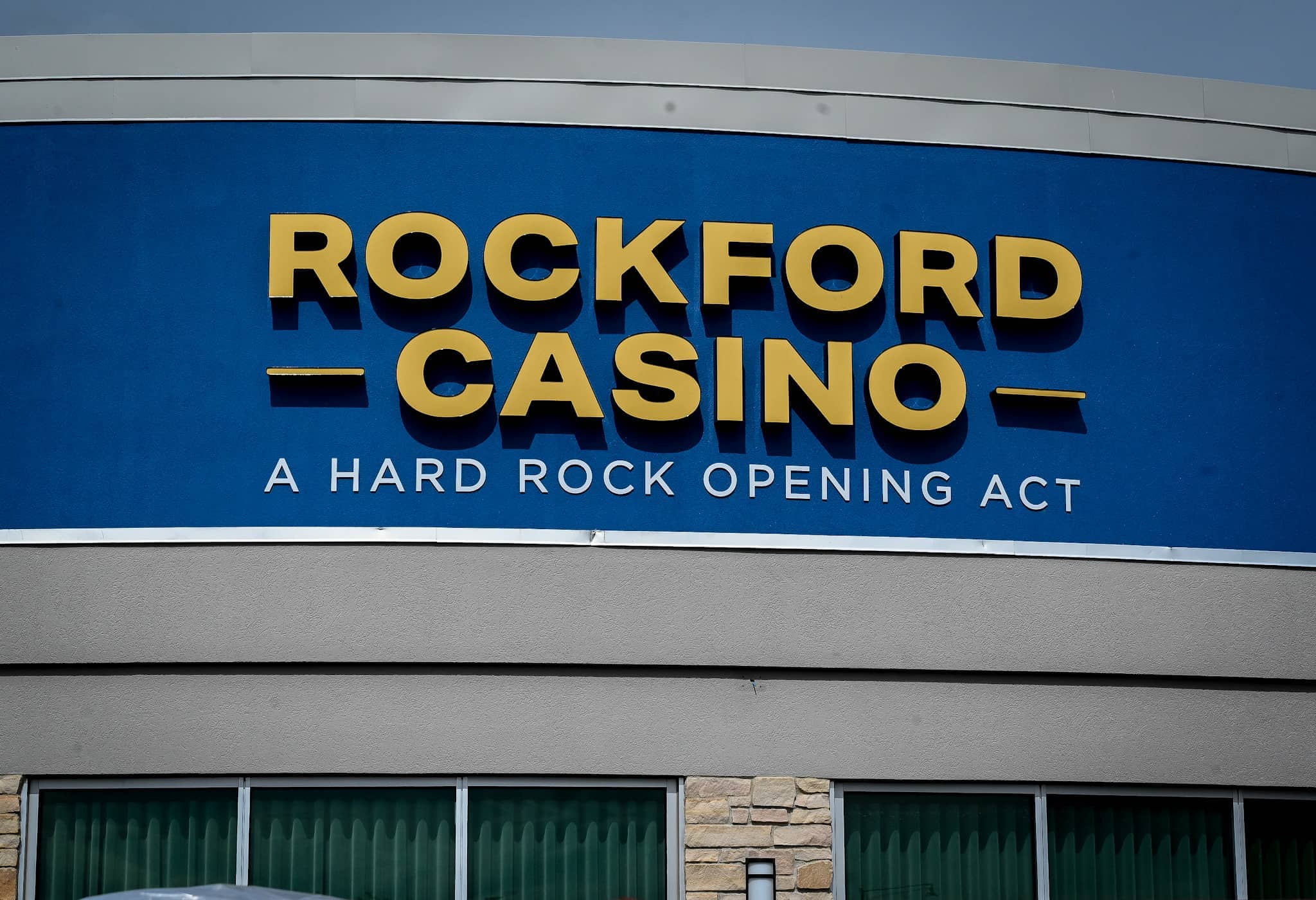 ROCKFORD — The Rockford Casino is developing plans to add new ways for you to test your luck, including the ability to bet on sports events.
Hard Rock is working with state regulators to get licensing and approval to operate a sports betting book at its interim casino at 610 N. Bell School Road. It also hopes to add a few live table games such as blackjack to the site.
"The end goal is a physical brick-and-mortar sports book in the casino, and the Hard Rock digital sports book application that would be able to be used throughout the entire state of Illinois," said Geno Iafrate, president of the Rockford Casino.
The casino hopes to have the sports book ready by the end of the year, which would be in time for patrons to bet on major sporting events such as the NFL playoffs, the Super Bowl and March Madness.
"We would love to be ready and be open by the start of football season, but that's only a month away at this point," Iafrate said. "That's a pretty tight window."
Iafrate hopes to add live table games on a small scale in early 2023. It would likely be one pit with about six games, including blackjack and poker derivatives played against a dealer.
That will give the 37,000-square-foot temporary casino new games in addition to the 635 brand new slot machines, video poker and electronic games it has offered since opening Nov. 10.
The casino didn't include live table games at its debut because of its tight timeline of roughly 100 days from the start of construction to opening, Iafrate said. That left little time to recruit and train dealers.
"There was just no time in that compressed window," he said. 
But, he said, table games are "probably the most asked for thing at the casino today."
The new additions could provide the casino another competitive advantage over the dozens of slot games around the city. Part of the casino's draw in that regard is its ability to offer higher jackpots. For example, the highest jackpot on the floor at Rockford Casino right now is $259,000, while local video gambling machines have a $1,199 threshold. In July alone, Rockford Casino had more than $2 million in jackpots. It also has other giveaways such as a Sea-Doo last month and the upcoming Harley Davidson e-bikes.
The casino took in more than $34 million through its first eight months of operation, including a record $5.1 million in April, according to figures from November through June from the Illinois Gaming Board. The July revenue has not been released. During that same time span, the casino has generated nearly $2 million in local government tax revenue.
The casino is still working with state regulators as it prepares to break ground on the full casino resort at Interstate 90 and East State Street later this summer.
---
---
This article is by Kevin Haas. Email him at khaas@rockrivercurrent.com or follow him on Twitter at @KevinMHaas or Instagram @thekevinhaas.