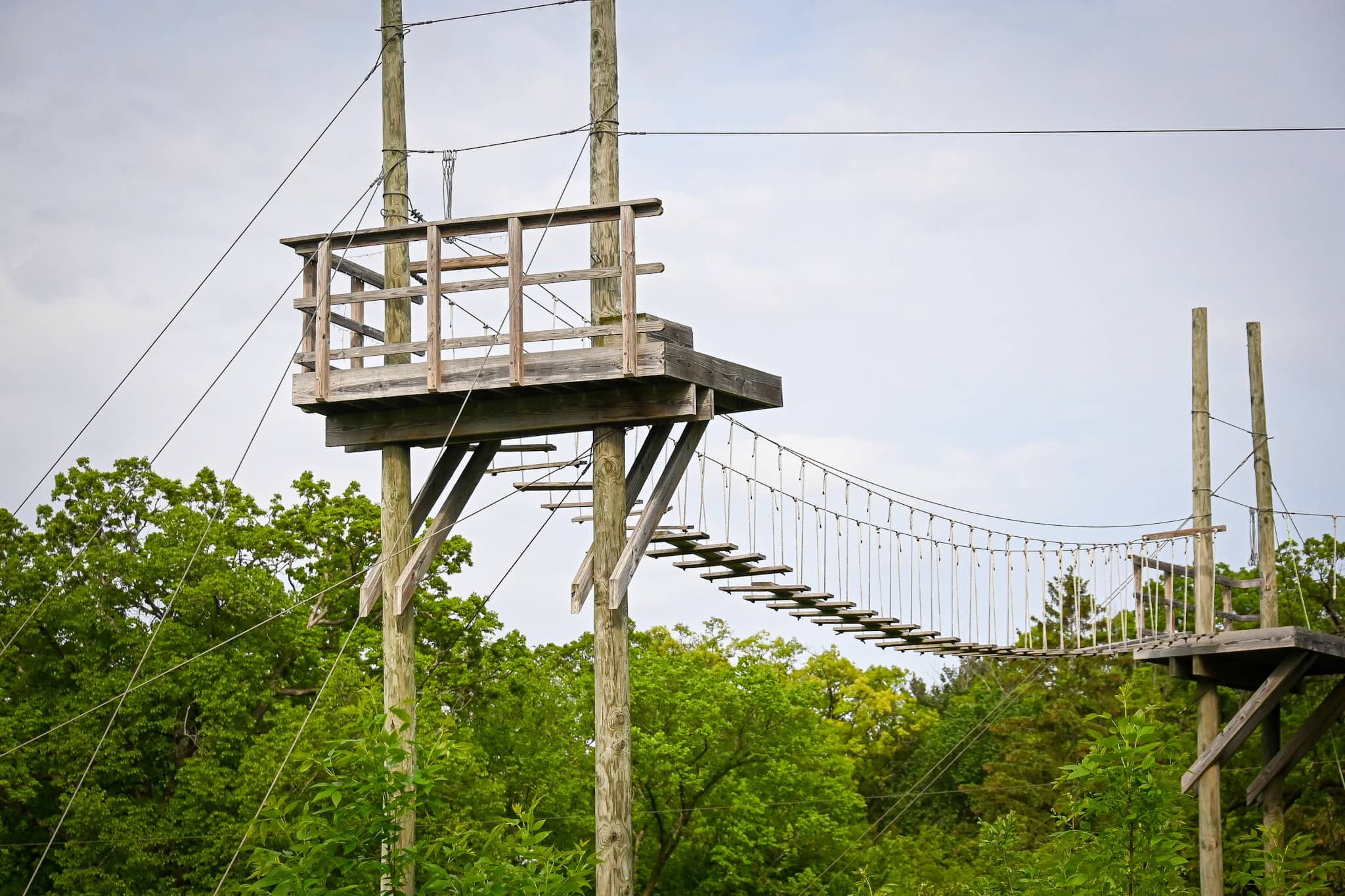 ROCKFORD — The first attraction to draw thrill-seekers to Alpine Hills Adventure Park has ended its run after eight years in business.
Zip Rockford, 4402 Larson Ave., has closed after two challenging years amid the coronavirus pandemic and a lack of response to its employment search this spring.
Steve Gustafson, the Rockford native who runs the company, said equipment and other materials were put up for sale on Tuesday and there is already a potential buyer. Another company plans to salvage the wood and utility poles for new uses.
"We made lots of good family memories. We got hundreds of five-star reviews on Google. So I'm very proud of what we delivered," Gustafson said in a phone interview with the Rock River Current. "I think we did a very good service and represented Rockford well and represented the Park District well. I guess all good things come to an end at some point, and this is my end in Rockford."
Zip Rockford featured five zip lines with the longest stretching 1,000 feet. It also had racing dual zip lines and a 75-foot-long suspension bridge meant to conjure up images of Indiana Jones.
The heart-pounding attraction opened in 2014 as the first business inside the Rockford Park District's planned adventure park. That park, occupying a former 52-acre golf course donated in 2011 by the Hansberger family to the Rockford Park District, was envisioned as a year-round destination for thrill-seekers with snowboarding, tubing, mountain biking and more. The initial mountain bike loop is under construction now.
"I kind of thought this would help put Rockford on the map," Gustafson said. "I was very sad to find out Rockford didn't want to be on the map when it came to zip lines."
(story continues below photo)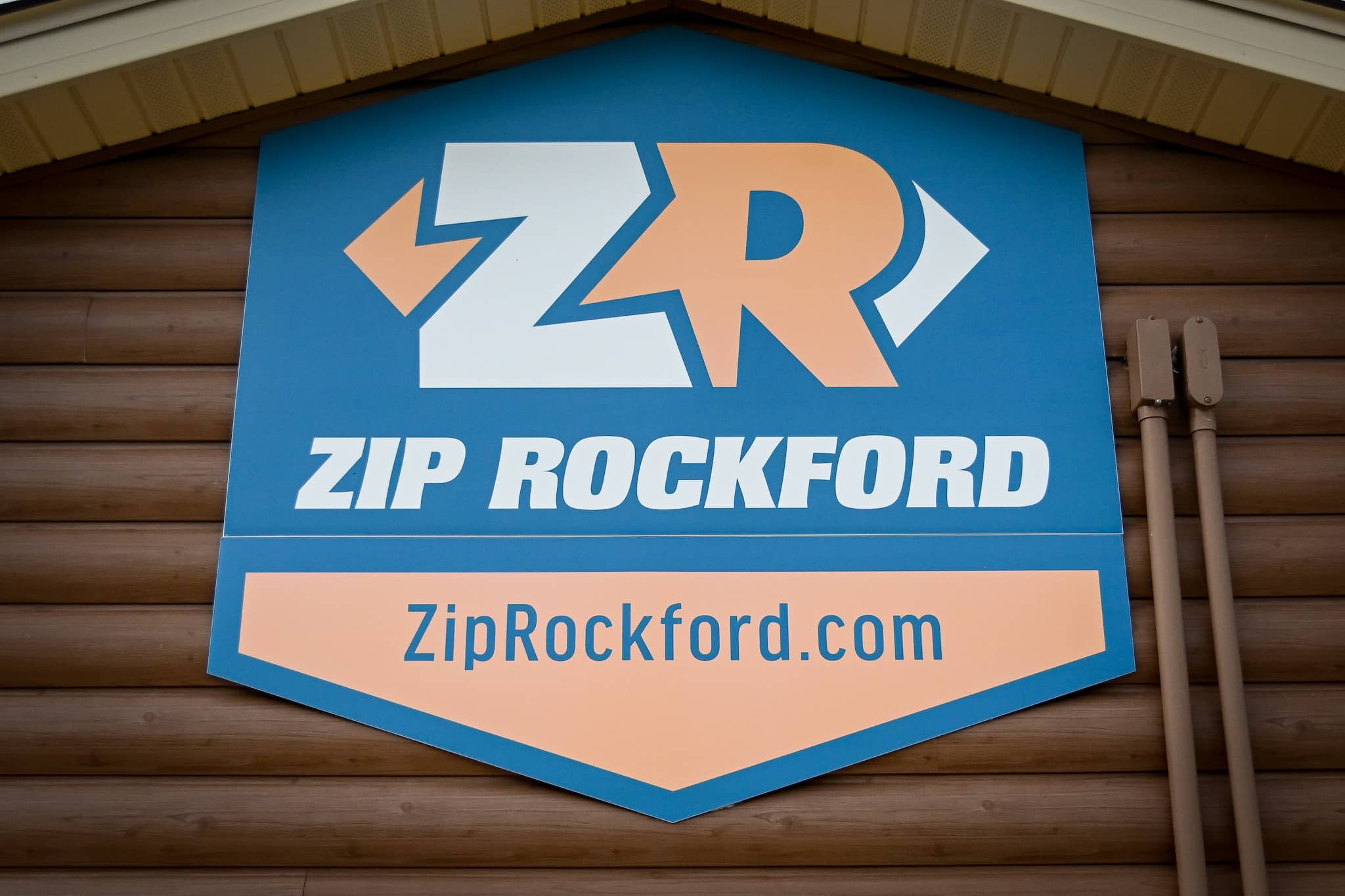 He said the Park District was great to work with, but he never expected to be the anchor business, rather one of many at the park. However, youth golf training that was part of the initial plan was removed and the mountain bike course has not yet opened.
Gustafson's company EBL Zipline Tours also operates Zip Boise and Zip McCall Adventures in Idaho. He's also a partner in four other zip line destinations in the Wisconsin Dells, Chicagoland, Tennessee and Massachusetts.
"We tried something cool. I was excited to do it, have a private-sector business working hand-in-hand with the Park District, but it didn't jive," said Gustafson, who lives in Rockford with his family.
Gustafson said operating under the coronavirus pandemic for two years created challenges for his businesses, driving down numbers an estimated 35-40%.
But the decision to close for good only came after an unsuccessful search for employees. He said hiring announcements were put out in March, April and May as he tried to ready for an opening Memorial Day weekend.
"I got zero resumes. Zero," he said. "I went, jeez, I can't open Memorial Day weekend. I don't have any staff, and no prospects for staff."
"I've been holding on now for the last two years with COVID and now this, it just kind of became a perfect storm."
The cost for a zip line tour was $39, a price he had cut multiple times to appease potential customers who thought the adventure was too expensive.
"COVID hit, the numbers dropped and at that low (price) point I need numbers to make it work," Gustafson said.
"I'm just another business that fell short to COVID issues," Gustafson said. "That's the risk of doing business. I'm happy for the eight years we did have there."
This article is by Kevin Haas. Email him at khaas@rockrivercurrent.com or follow him on Twitter at @KevinMHaas or Instagram @thekevinhaas.