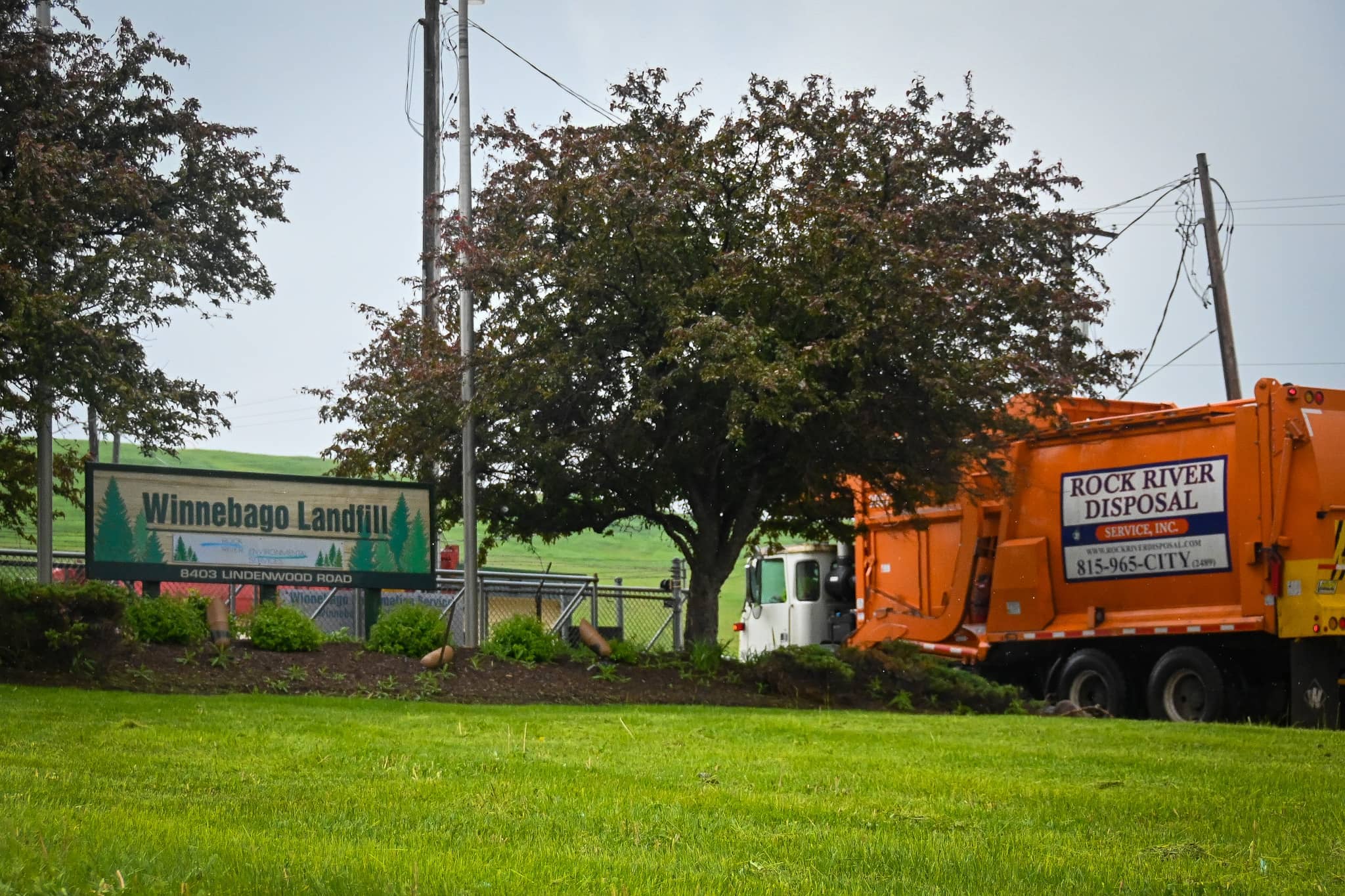 ROCKFORD — The Winnebago Landfill plans to add a new waste-to-energy plant that will convert landfill gas into a source of renewable energy.
The plant would capture gas produced when organic material and trash decomposes and process it into pipeline quality natural gas. That biogas is now burnt off in a flare at the landfill.
"Today they capture that biogas and they just flare it into the atmosphere, which is not good for our atmosphere," Winnebago County Board Chairman Joe Chiarelli said. "This is a huge win for our county, for our environment."
That gas would be transported through an instrastate pipeline, displacing fossil natural gas with the renewable natural gas, according to a proposal going before the Winnebago County Board. Chiarelli said he also expects the project to help with odor control and to reduce emissions.
"The vision of the county right now is to move toward renewable energy sources and waste-to-energy and waste-to-fuel," Chiarelli said. "So this is a first step, in my mind and in the county's mind, of how we can protect the environment better."
Air Liquide Advanced Technologies, an international industrial gases company, plans to build and operate the biogas and renewable natural gas facility within the existing landfill footprint. The plant doesn't produce any emissions that affect air quality, according to the company's proposal.
"It's a big reduction in, specifically, greenhouse gases," said Lacy Ballard, district manager for Waste Connections, which owns and operates the landfill. "And it's offsetting natural gases that's coming from fossil fuels and offsetting that with a renewable natural gas that would otherwise be discarded."
The County Board's Zoning Committee voted unanimously to approve zoning for the project on Wednesday night. It goes before the full County Board on Thursday. Board members plan to suspend rules that require the matter to lay over for two weeks and make a final vote Thursday. That's being done in order to make up for a one-month delay in the project caused by a lack of Zoning Board of Appeals members at a meeting one month ago.
"The landfill will generate the gas no matter what, so being able to get this project through, permitted and built as soon as possible has nothing but benefits," Ballard said.
(story continues below photo)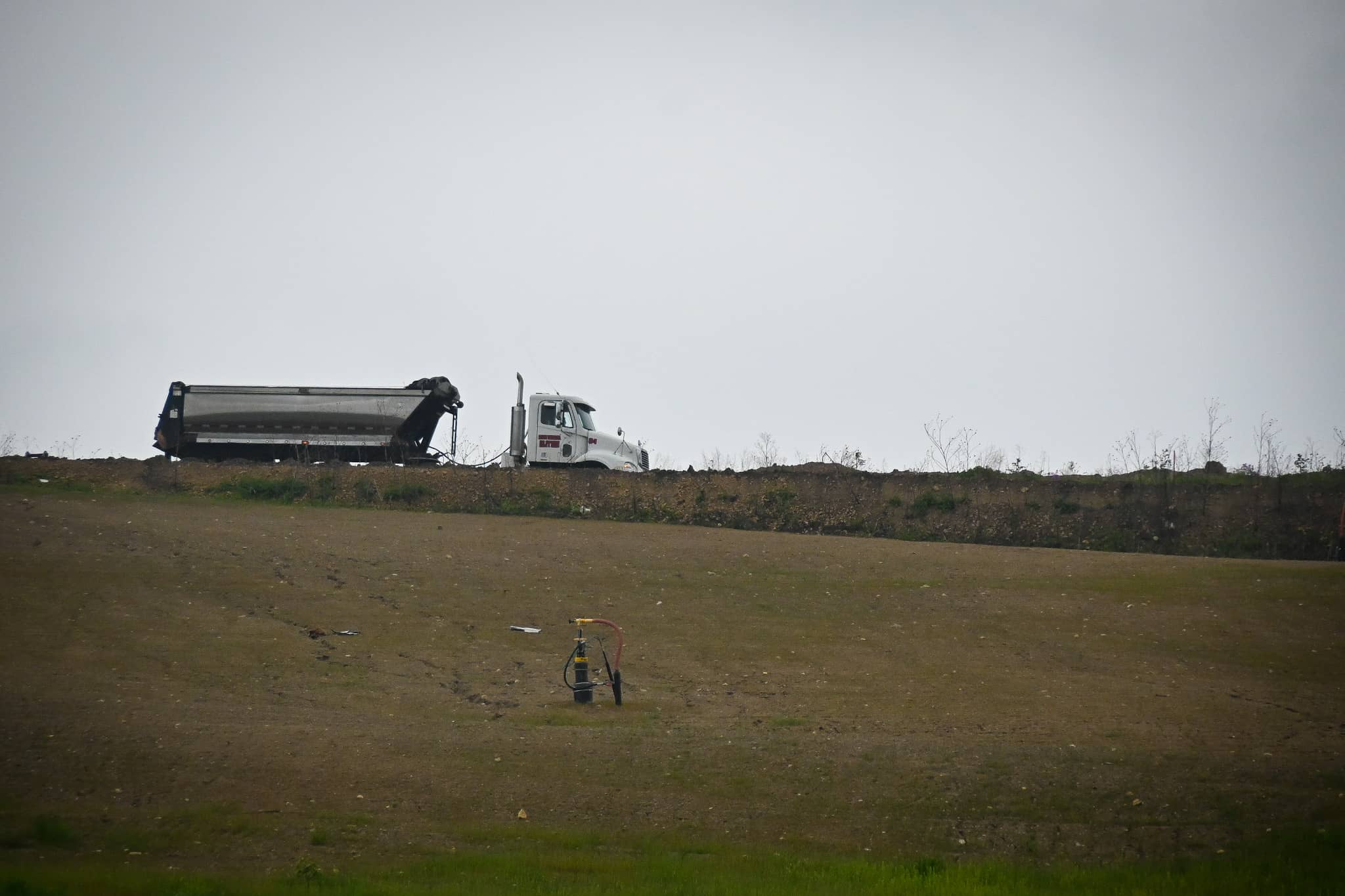 The landfill previously had a landfill-gas-to-electricity plant that provided enough energy to power 5,500 homes.
"This is a better use than what was previously done with waste-to-electricity," Ballard said. "This is a more efficient use of that BTU (British Thermal Unit) value."
About a half-dozen people would work at the plant on any given day. It's unclear how many jobs will be created by the construction of the facility.
The plant will include a building to house the main gas-processing equipment, a motor control center for the electrical equipment and an office building for plant personnel. 
It will be located adjacent to the entrance to the existing east expansion of the landfill along Lindenwood Road.
If the project is approved by the county and permitted by the Illinois Environmental Protection Agency, the company hopes to bring the facility online sometime in 2023.
This article is by Kevin Haas. Email him at khaas@rockrivercurrent.com or follow him on Twitter at @KevinMHaas.