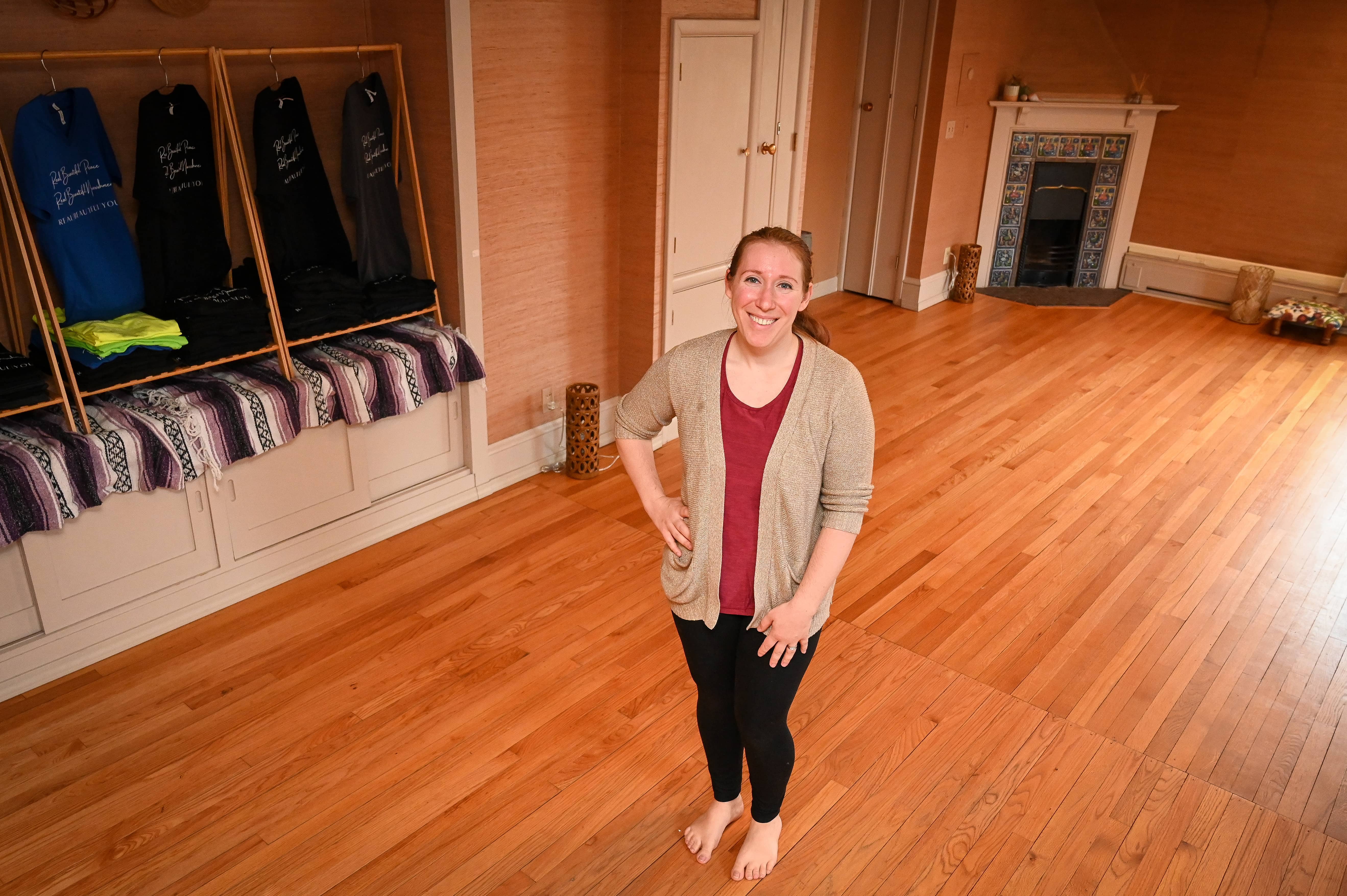 ROCKFORD — You wouldn't immediately recognize Rachel Bagne's business as a health center upon stepping foot inside the doors.
That's just the way she likes it.
Instead, Real Beautiful You, which is located on two floors of the historic Emerson mansion, has a cozier, home-like feel. The hardwood floors, old fireplaces and crown modeling inside the 107-year-old property establish an atmosphere that sets it apart from fitness studios.
Inside, she offers yoga and other movement classes, nutrition support and other services meant to help you love your body and find joy in building a healthy lifestyle. It's a mindset, she says, that's different from the results-orientated fitness centers that put a premium on weight loss.
"It's super important to make sure that when people walk into the space they feel welcome, they feel at home, which is why I feel like being in this space in particular is so perfect because you literally walk in and feel like you're in a home," said Bagne, a registered nutrition and dietetics technician who quietly launched her business at 420 N. Main St. about three weeks ago.
"It doesn't have that cold, sterile feeling of when you walk into a typical practitioner's office or sometimes the unwelcoming feeling of walking into a gym or other fitness space," she said.
Bagne is building toward a grand opening on June 12. The property is being remodeled.
She now offers yoga classes, nutrition consultation and appointments are available with a massage therapist. You will eventually find workshops centered on art and health, additional movement classes such as Pilates, dance or barre and special events.
One thing you won't find is a scale.
"Even if somebody wanted to walk in and be weighed, they literally can't be," she said. "Because it's not about the number on the scale."
She instead helps people find joyful movement and self care that can lead to a more positive mindset.
"There's so many other things to focus on and so many other ways to measure health and happiness and growth," she said. Weight is "not something I believe in focusing on as a nutritionist, as a movement teacher, as a practice owner."
(story continues below photo)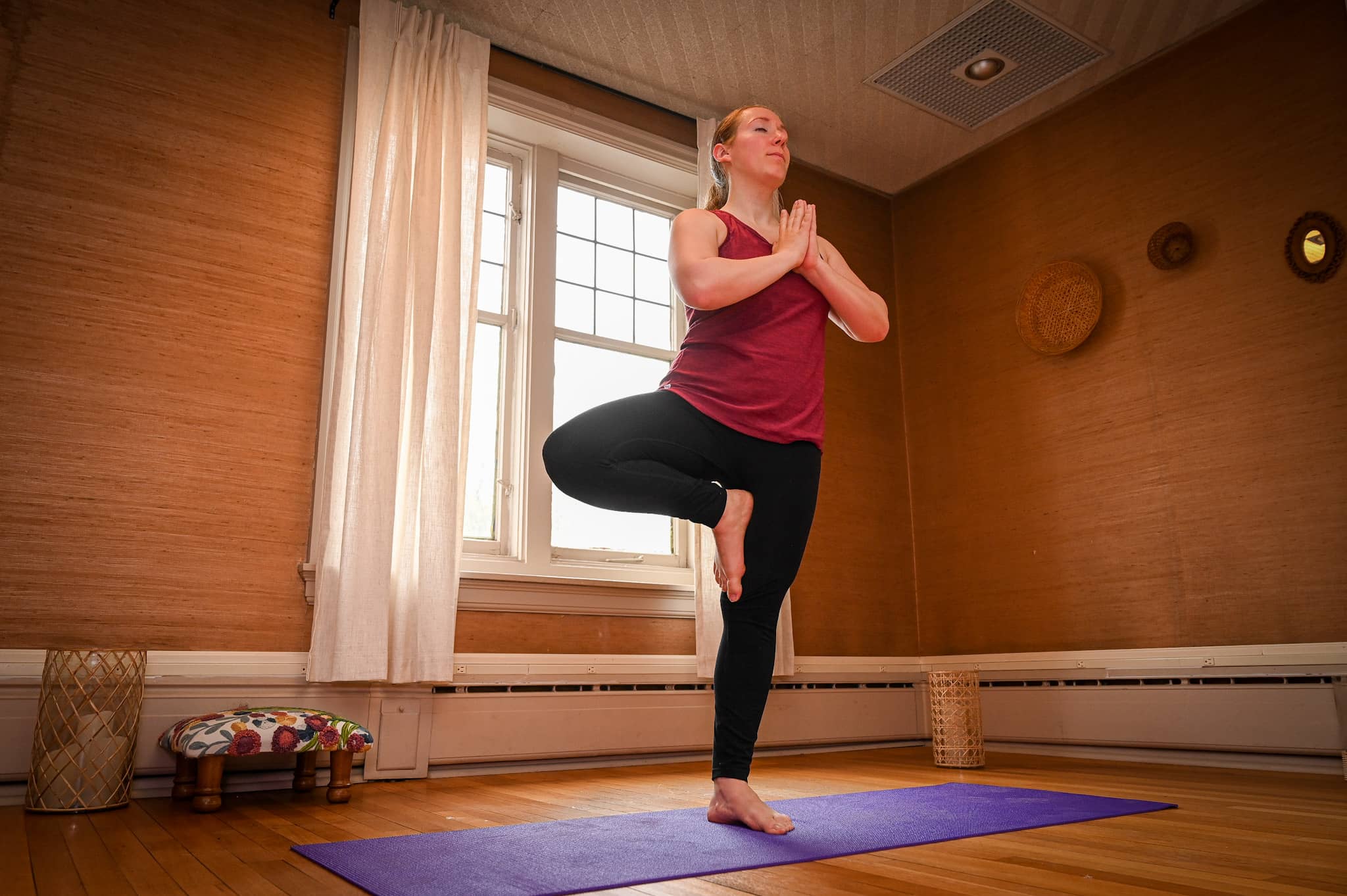 Phrases like "earn that cookie" or "sweat out those calories" won't be heard at Real Beautiful You, either. Bagne guides clients through their practice by encouraging them to listen to their body and find what's right for them.
"My goal is to help people, particularly in our community, be able to realize that there is a different way," she said. "We want to focus on the person as a whole, we recognize there's more than just the body. There's a lot of other pieces and components to a person."
Bagne, a 33-year-old mother of three, earned a master's degree in community nutrition at Northern Illinois University and has an additional graduate certificate in eating disorders.
She hopes her business can be part of downtown's resurgence by helping expand the territory where people can patronize small businesses.
"I'm really hoping to be a part of that expansion and hoping people will love coming here so they recognize this is how Rockford's growing," she said. "It's really exciting that people are making an effort, and there are so many small businesses, and I now get to be a part of that."
Real Beautiful You covers 3,000 square feet on two stories of the historic home that once belonged to Belle Emerson Keith, who founded Keith Country Day School in 1916. Bagne plans to add a coworking space by its grand opening, and it will be available to rent for special events.
"I've got such a beautiful space, a beautiful building, why not let others come in and enjoy it," Bagne said.
She was familiar with Mendelssohn Club, the former owners of the building, as a kid and rediscovered the property while looking for space in downtown for her business.
"Coming into this space as an adult and with this whole new intention was really pretty cool," she said. "I walked in and it just had that sense that this is home, this is where this needs to start, this is where this needs to be."
"It felt like that feeling that I wanted to give my clients. It felt like home."
Contact | Real Beautiful You
To sign up for yoga classes, nutrition services or other other activities at Real Beautiful You visit its website at realbeautiful.me.
Address: 420 N. Main St., Rockford
On the web: realbeautiful.me
On Facebook: facebook.com/realbeautifulYOULLC
On Instagram: instagram.com/realbeautiful.you
Phone: 815-206-8018
This article is by Kevin Haas. Email him at khaas@rockrivercurrent.com or follow him on Twitter at @KevinMHaas.