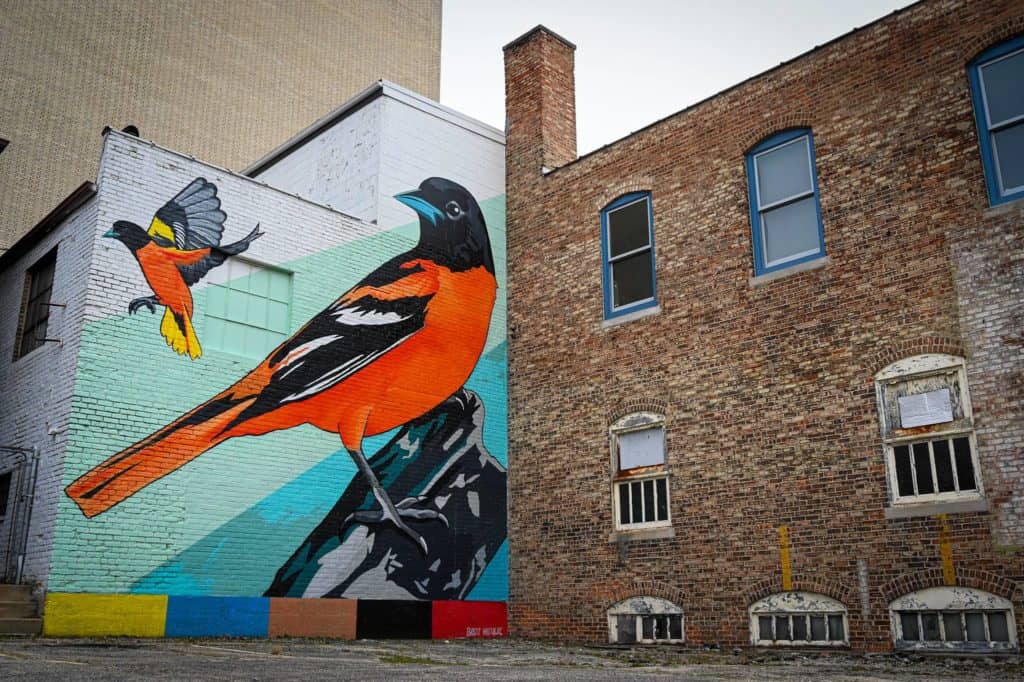 ROCKFORD —  The city of Rockford was bestowed a Bird City Illinois designation on Monday for communitywide efforts that support bird conservation and foster public education.
The designation is granted by the Audubon Council of Illinois as part of an effort to build support for bird-friendly activities and municipal policies. Rockford is among the first three cities to earn the designation. It was also given to Freeport and Waukegan on Monday.
"I hope it's a point of pride," said Jennifer Kuroda, president of the Audubon Council of Illinois and the local Sinnissippi Audubon Society. "I hope it also brings more tourism and birding to the community."
The region has birding hotspots like the 306-acre Colored Sands Forest Preserve near Rockton, and visitors could stop by multiple murals featuring birds the National Audubon identified as threatened by climate change, Kuroda said.
"Birders generate a lot of dollars because they spend a lot of money going to communities to bird," she said.
The Sinnissippi Audubon Society worked with several community organizations in Rockford and Winnebago County on the Bird City initiative. It documented multiple programs and events that support bird conservation, including work done by the Rockford Park District, Natural Land Institute and Forest Preserves of Winnebago County.
There are six categories that must be met for a municipality to receive the designation:
Habitat creation, protection, and monitoring
Limiting or removing threats to birds
Education and inclusion
Climate and Sustainability
World Migratory Bird Day
Bird City Resolution
Rockford, in particular, excelled in the areas of habitat creation, protection and monitoring and in education and inclusion.
Educational components included the mural project and the live web cam on top of the Rockford Register Star News Tower that documents the nesting of peregrine falcons.
The Sinnissippi Audubon chapter leads mural walks to showcase the artwork, featured birds and discuss climate change. The walks have drawn visitors from the Chicago and Milwaukee regions, Kuroda said.
Kuroda also said that organizations across the region should be mindful of how development affects birds and other wildlife. She has worked with a group of conservationists trying to push the Chicago-Rockford International Airport to redesign its expansion so it doesn't destroy the native Bell Bowl Prairie.
"I hope that when we have resolutions like this and we have programs like this that people put more thought into development in the future in our communities," Kuroda said.
This article is by Kevin Haas. Email him at khaas@rockrivercurrent.com or follow him on Twitter at @KevinMHaas.