LOVES PARK — Calling all creators: A new business coming to North Second Street wants to test your creativity and help you step up your social media game.
The Content Factory, 6125 N. Second St., is the newest place to snap selfies, profile pics and otherwise take your photos to the next level. The selfie museum and content creative space is slated to open Dec. 3.
Joyce Ellis, who owns the business with her husband, Ricky Ellis, hopes it will inspire people to tap into their imaginative side.
"A lot of people are scared to put out their content," she said. "I want to help motivate people."
The couple is busy transforming the space from concrete walls with blue paint that looked "like a blank canvas" into "a creative playground," Joyce Ellis said.
There will be 12 different stations, including a colorful pair of angels wings painted by Rockford artist Brett Whitacre. The displays will change every few months to keep up with the latest trends and seasons.
"As the seasons change, the space will change," Joyce Ellis said.
Selfie museums have been popular in the Chicagoland area, and Rockford had a pop-up version called The EnLIGHTen Experience for about two months in 2019. But otherwise there was a void for creatives that Joyce and Ricky Ellis hope to fill.
"We always have to travel to go somewhere creative," she said.
The couple is no stranger to their own creative endeavors: Joyce is a clothing designer with her own brand, Queenin', and Ricky is the co-host of "The Munchiez," a comedy food review show. They hope their space will be a gathering ground for others who want to flex their creative muscles.
"We just want you to come and create," Joyce said.
The Content Factory | Hours and location
Where: 6125 N. Second St., Loves Park
Opening day: Friday, Dec. 3
Hours: 3 p.m. to 9 p.m. on weekdays; 3 p.m. to 11 p.m. weekends
Cost: $25 or $20 with student ID
Contact: 815-312-6407; instagram.com/thecontentfactory815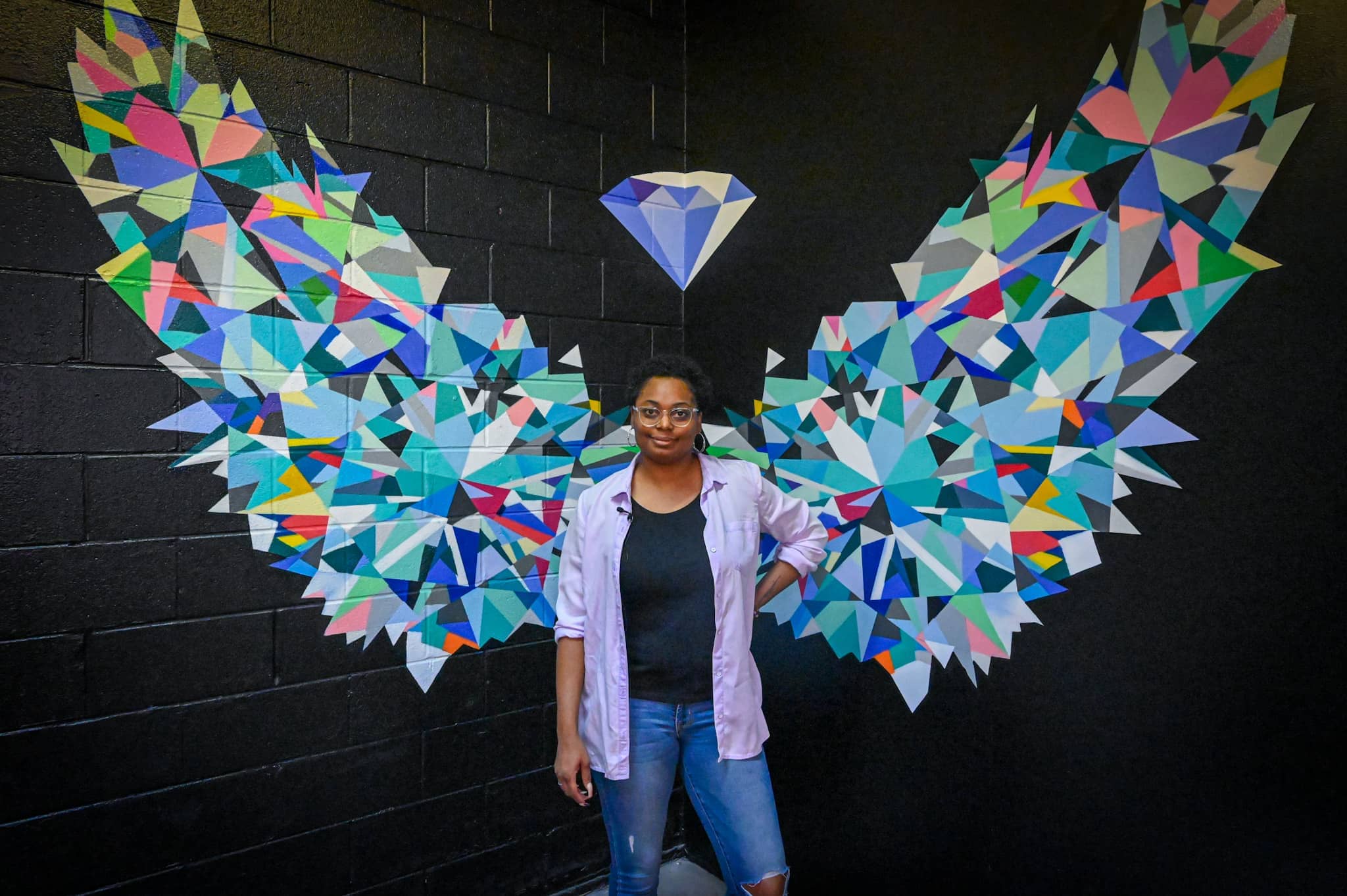 This article is by Kevin Haas. Email him at khaas@rockrivercurrent.com or follow him on Twitter at @KevinMHaas or Instagram @thekevinhaas.