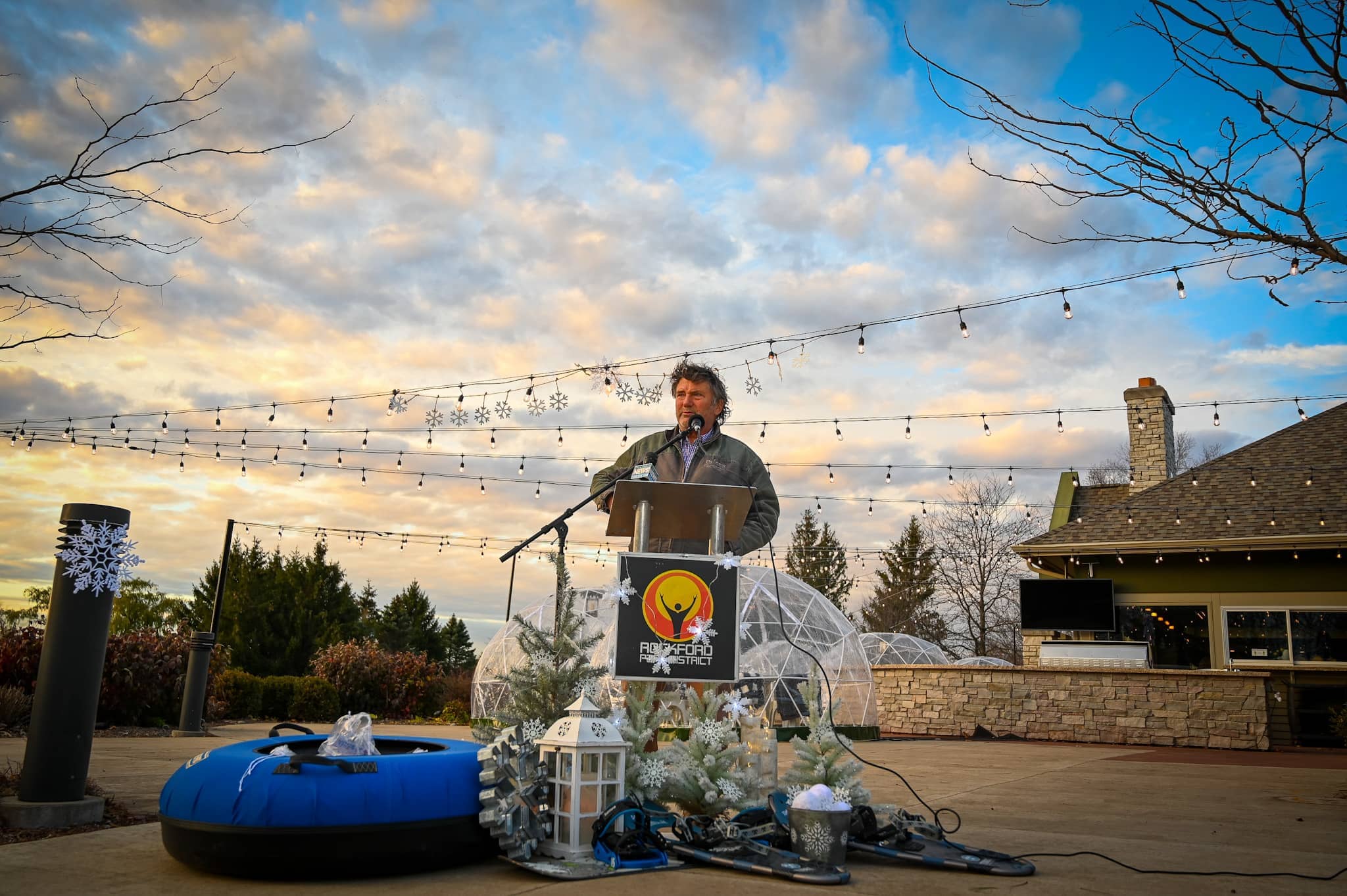 ROCKFORD — The Rockford Park District is preparing for a flurry of indoor and outdoor activities meant to keep you moving during the darkest and coldest months of the year.
The district held a news conference Wednesday on the patio of Aldeen Golf Club, 1902 Reid Farm Road, to announce the return of its Winter Flurry initiative for a second year.
The program launched last year as a way to give residents safe outdoor activities amid the coronavirus pandemic.
"But youth, teens and families continue to need an escape from the day-to-day stresses or winter blues, so our recreation experts came up with some new and expanded offerings for indoor and outdoor recreation over the winter months," said Laurie Anderson, the park district's superintendent of operations. "It's extremely important to us that we do whatever we can to help generation after generation stay active and engaged, which helps improve physical and mental wellness."
The activities include do-it-yourself fun like sledding at Levings Park, Sinnissippi Golf Course and Twin Sister Hills Park or cross-country skiing at Aldeen Golf Club, Atwood Park and Sinnissippi. There are also scheduled programs like Lockwood Park's Flix on the Farm and owl and bird walks with Wild Birds Unlimited.
You can find the full list of Winter Flurry events at rockfordparkdistrict.org/winterfun.
"To be able to get outside, people needed that last winter, and I'm sure they're going to want more activities this winter," said Tyler Smith, a park district commissioner.
Part of the Winter Flurry includes the return of Snow Park at Alpine Hills, a snow tubing, snowboarding and skiing facility that will add a toddler snow play area this year.
"The first year we had Alpine Hills open I kept my snowboard in my car all winter. I could just run over there at the end of the day and make a couple of runs," Smith said. "Last year, it was almost sold out every weekend."
Pizza in an igloo
The park district held its news conference in front of new transparent igloos on the patio of Alchemy at Aldeen. The igloos will offer a warm retreat from the cold weather. Alchemy specializes in craft pizza, but will offer other special menu options for the winter.
"We're all set up with blankets, heaters, lights and candles to be the perfect mood to go out after a good ski or snowshoeing," said Al Castrogiovanni, owner of Alchemy. "One of my favorite times to be out here is in the winter, seeing the white snow on the ground over the golf course and the ponds. It is a spectacular view."
Making Parks Bright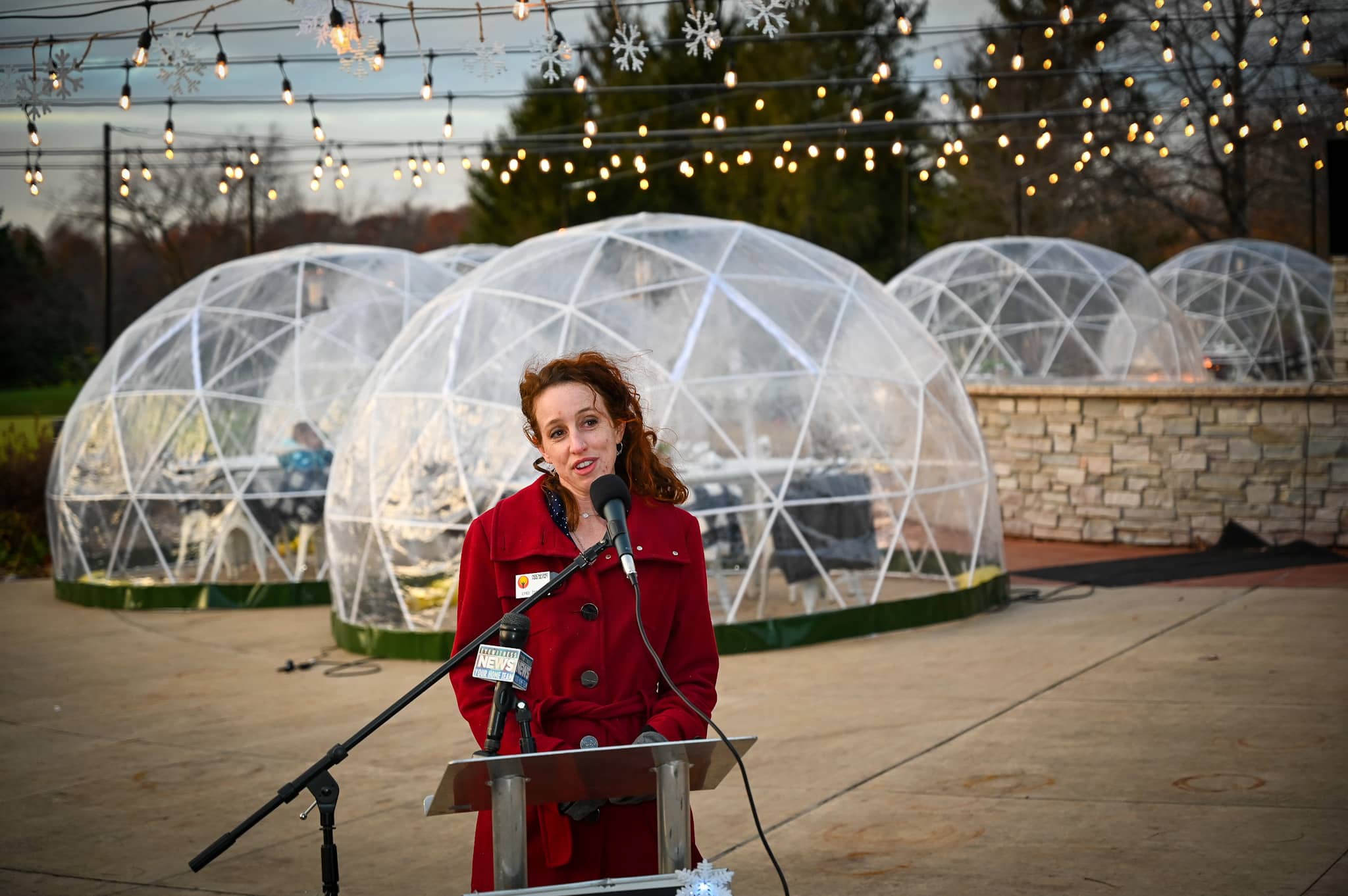 Winter light displays will turn on Dec. 1 at Alpine Park, Brown Park, Sand Park Pool, Wantz Park and Washington Park Community Center. The displays were done by the Rockford Park District's forestry and parks maintenance team and are lit from dusk till dawn through Jan. 9.
Nicholas Conservatory's All Aglow holiday lights, which beam inside and outside of the conservatory, are lit on Saturday, Nov. 27, the same day as Stroll on State. It also runs dusk till dawn until Jan. 9.
If you want to warm up, there are also tropical displays inside the conservatory and the Sinnissippi Gardens Railway Display of model trains that begins Dec. 3.
"If you need a little winter pick-me-up it's the perfect place to go," said Lyndi Toohill, operations manager for the conservatory.
Snowman building contest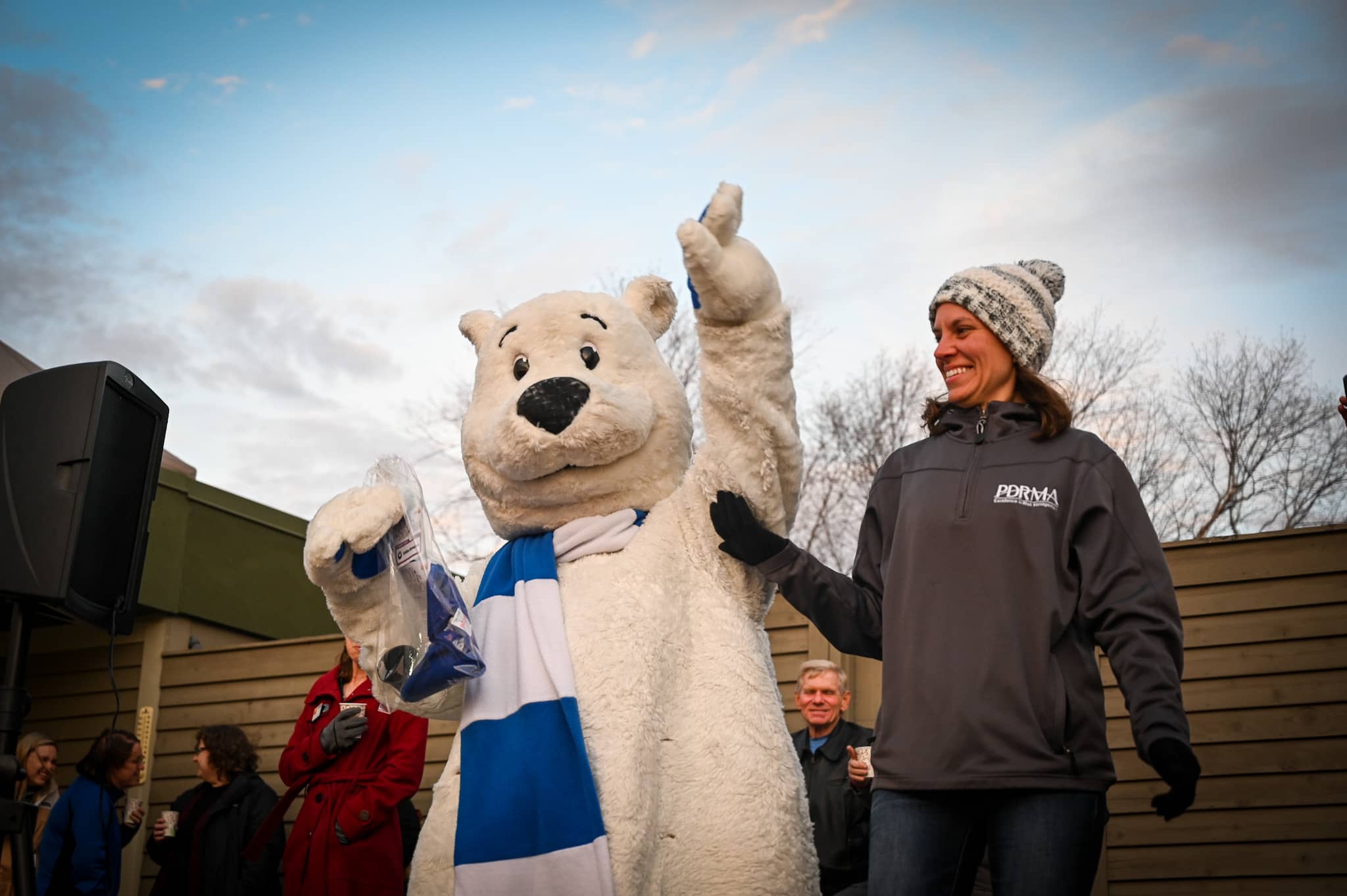 The district will give out 2,000 free snowman building kits from Collins Aerospace starting Nov. 29 at select park district locations. The packets will also be handed out during Stroll on State.
"The development of youth within our community is of great importance to Collins," said Kristin Smith, executive director of programs for electric power systems at Collins Aerospace. "Building a snowman is a great way to keep youth, teens and families engaged and provides a safe and creative environment where our kids can learn and flourish."
The snowman building contest begins after the first major snowfall of 2022, and runs through Feb. 27. Photos of your family with your snowman can be sent to webmaster@rockfordparkdistrict.org to enter. Find more details on the contest here.
This article is by Kevin Haas. Email him at khaas@rockrivercurrent.com or follow him on Twitter at @KevinMHaas.