ROCKFORD — Jack Gerard has seen just about every variety of weather during his roughly 35 years in competitive snow sculpting.
There's been intense cold, unseasonable warmth and rain. One year, in fact, his team created a depiction of Neptune arising from the ocean: Warm weather and rain turned part of the wave into actual water.
"Judging day got real warm, so we had actual water dripping off the wave, which I thought was realistic," he said.
This week the dozen teams competing in the Illinois Snow Sculpting Competition in Sinnissippi Park and the 13 high school teams are dealing with tricky weather once again. After warm temperatures Wednesday, a mix of rain and wet snow is in the forecast Thursday. Teams have covered their sculptures in tarps or tried to preserve them under canopies as they chip away at their 10-foot tall blocks in time for Saturday's judging.
"It's really going to be challenging for them this year," said Kellie Olivencia, who coordinates the event for the Rockford Park District. "They're really going to have to make the best use of their time while they're here. … It's hard to sculpt slush."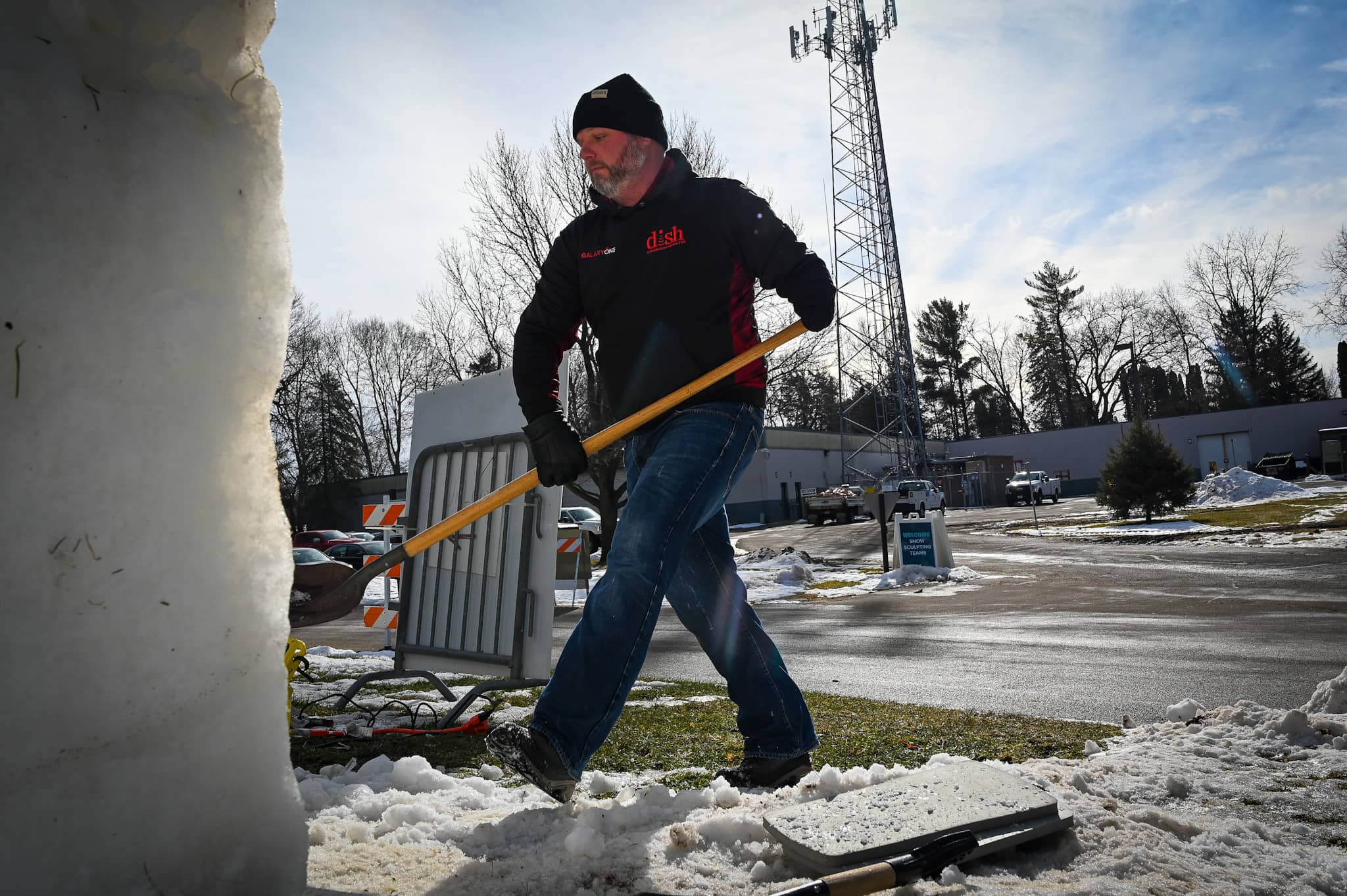 Peter Hermann, whose team Gruezi is sculpting an octopus playing Jenga, said the sculptors have no choice but to adapt to the weather.
"It's a little bit too warm, and tomorrow too wet," Hermann, a retired carpenter, said Wednesday. "So instead of having three days, we'll probably going to be carving less than one-and-a-half days.
"You just go with what the weather gives you and you can't get uptight about it. You just do your best."
The end result, no matter how challenging the process, usually brings tens of thousands of people to Sinnissippi Park.
"They may come through several times in a single day just to see how the blocks are transpiring, how the sculptors are making progress on their blocks," Olivencia said.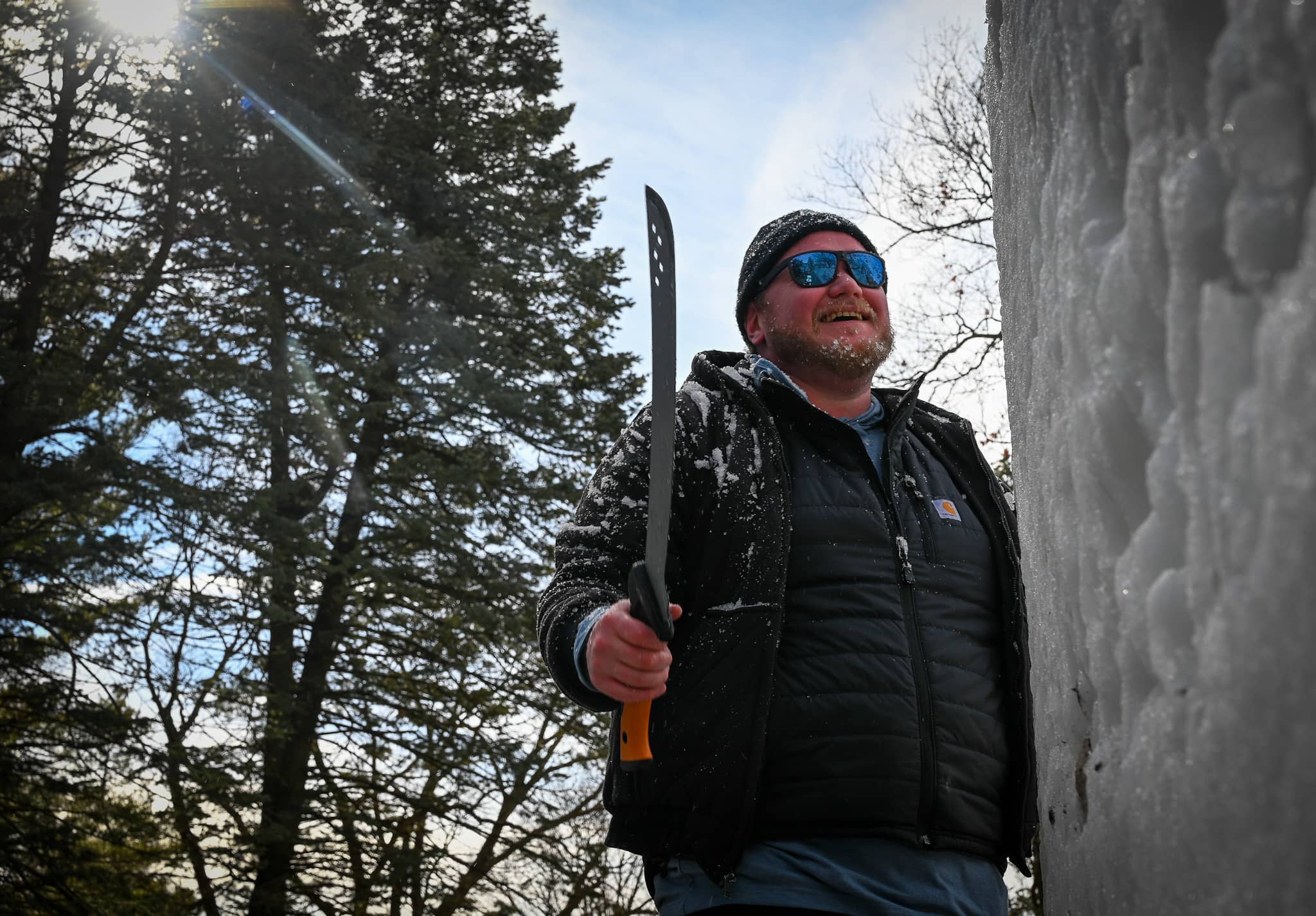 The 12 teams in the open division compete for the right to represent Illinois in the U.S. National Snow Sculpting Competition in 2024.
"I'd like to think of it as an art show using snow as the medium and nature as the backdrop," Olivencia said.
Hermann, who has been sculpting for more than 20 years, and Gerard, who is competing for the final time after nearly 35 years, both say there is a lot of respect and camaraderie among competitors.
"It's so beautiful just to see what everybody brings," Hermann said. "There's a real appreciation among the artists, just admiring each other's artwork."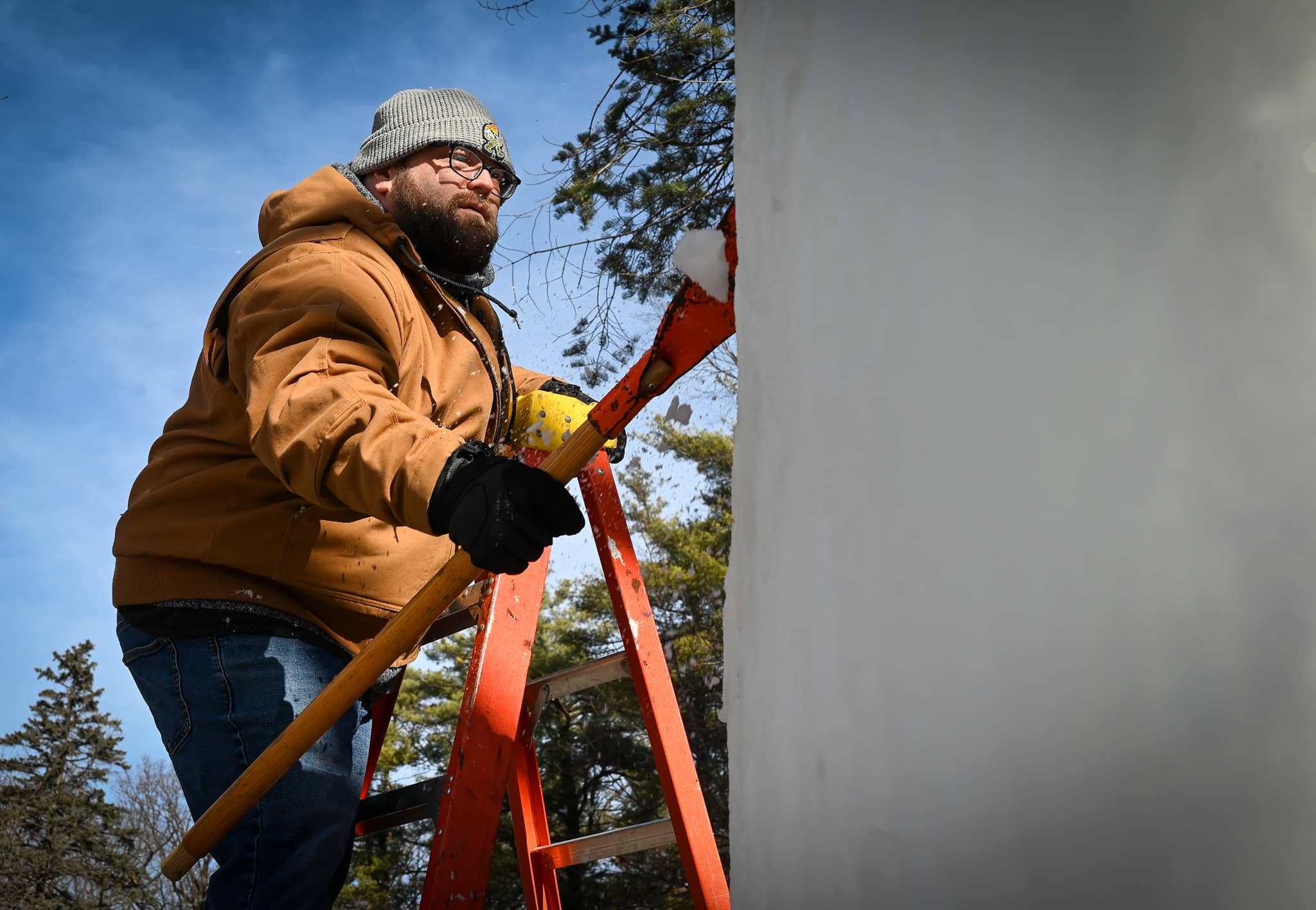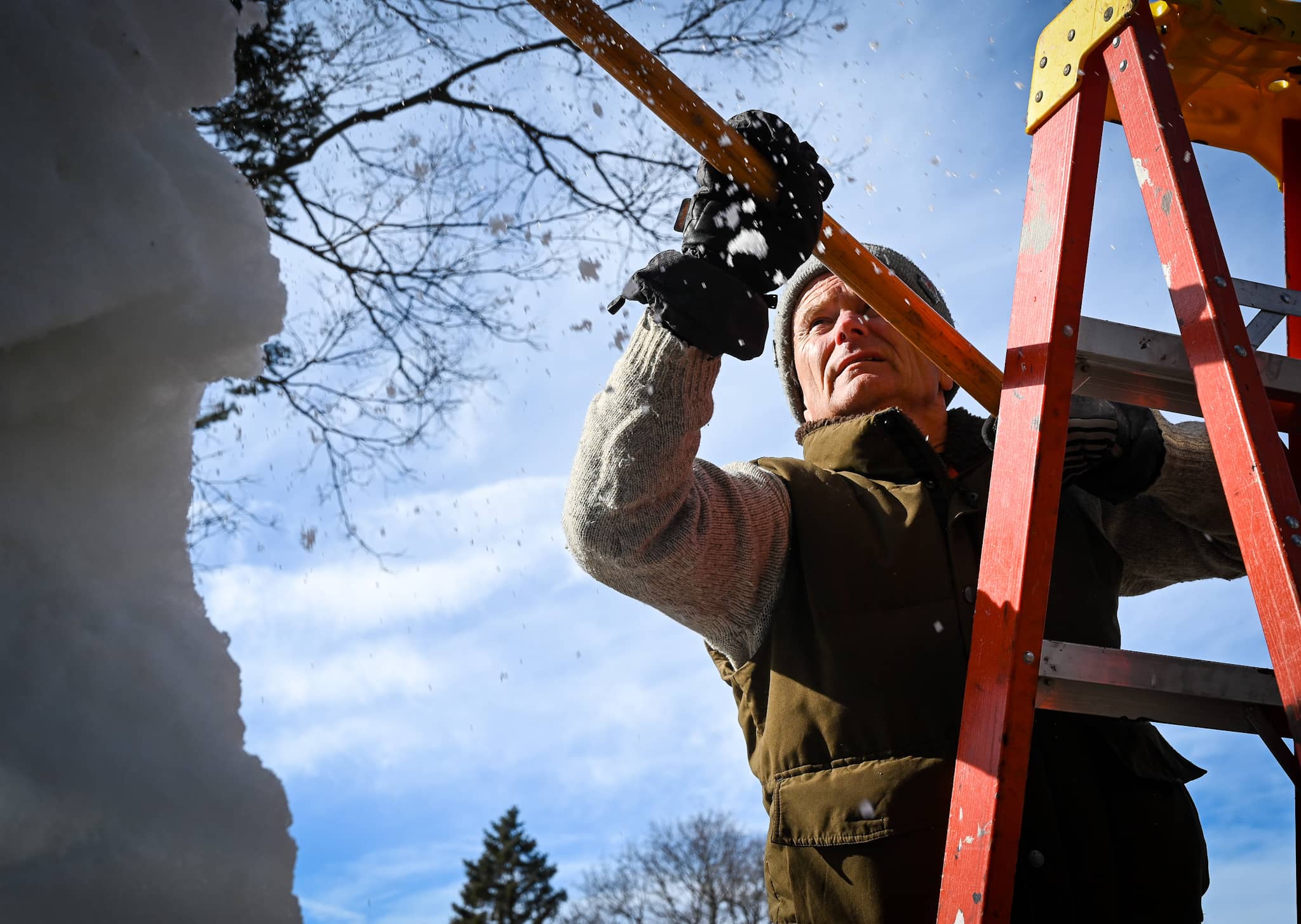 ---
This article is by Kevin Haas. Email him at khaas@rockrivercurrent.com or follow him on Twitter at @KevinMHaas or Instagram @thekevinhaas