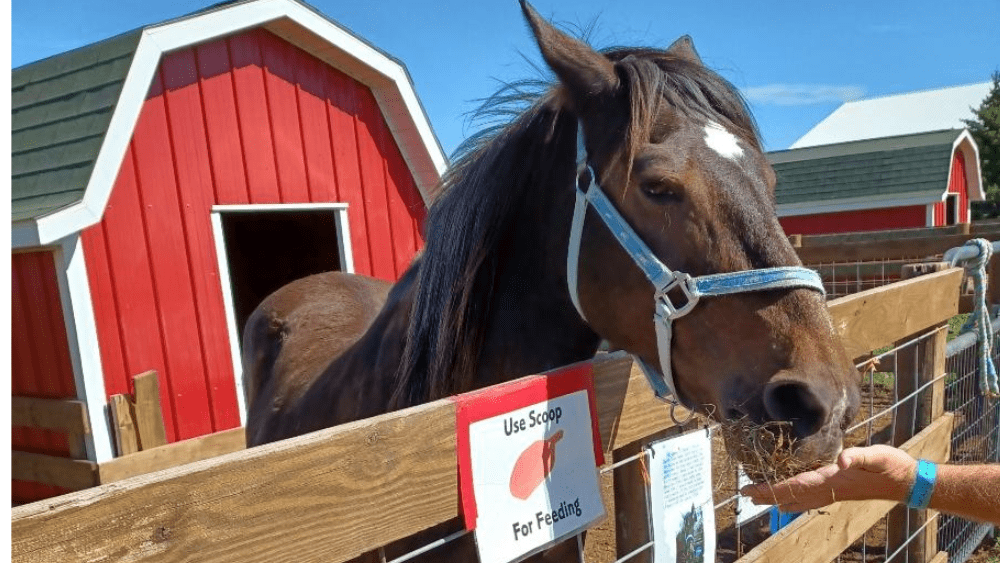 MARENGO — Jennifer Finkelman says she has Ripley to thank for the evolution of Glory Bound Rescue Ranch into the no-kill animal sanctuary it is today.
Ripley was a draft horse whose hard-working days revolved around pulling wagons and giving people rides until he was diagnosed with lymphangitis, a bacterial infection that causes painful swelling in a horse's legs.
"He inspired me to go on and help more horses that work really hard and then they get disposed of when they can't do their job," said Finkelman, the founder of Glory Bound. "I just kept going."
Now, more than 20 years later, Glory Bound Rescue Ranch is more than a stable. Finkelman rescues dogs, cats, pigs, llamas and other animals from abuse, neglect, abandonment and other risks of death. Finkelman wanted to be a voice for the voiceless animals.
The ranch purchases animals in order to rescue them from the kill pen, Finkelman said.
"When we do save horses from the kill pen, you do not get them for free," Finkelman said. "You're basically paying their per-pound price."
To help cover those and other costs, Glory Bound Rescue Ranch hosts community events such as horse and wine nights, petting zoos and its upcoming car show on Sunday at the Culver's in Harvard.
Glory Bound Rescue Ranch is located at 1404 Busse Road in Marengo.
Know before you go | Car show fundraiser
When: 10:30 a.m. to 2:30 p.m. Sunday, Sept. 4
Where: Culver's, 1060 S. Division St., Harvard
About: The show is open for all years, makes and models of cars. There is a $15 registration fee. There will also be raffles and awards, and you can meet some of Glory Bound Rescue Ranch's adoptable dogs.
Information: Visit the event page on Facebook here or email Lin Kraemer at lin.gloryboundrr@yahoo.com.
---
This article is by Chelsea Meyer. She can be reached at chelsea@b103fm.com.