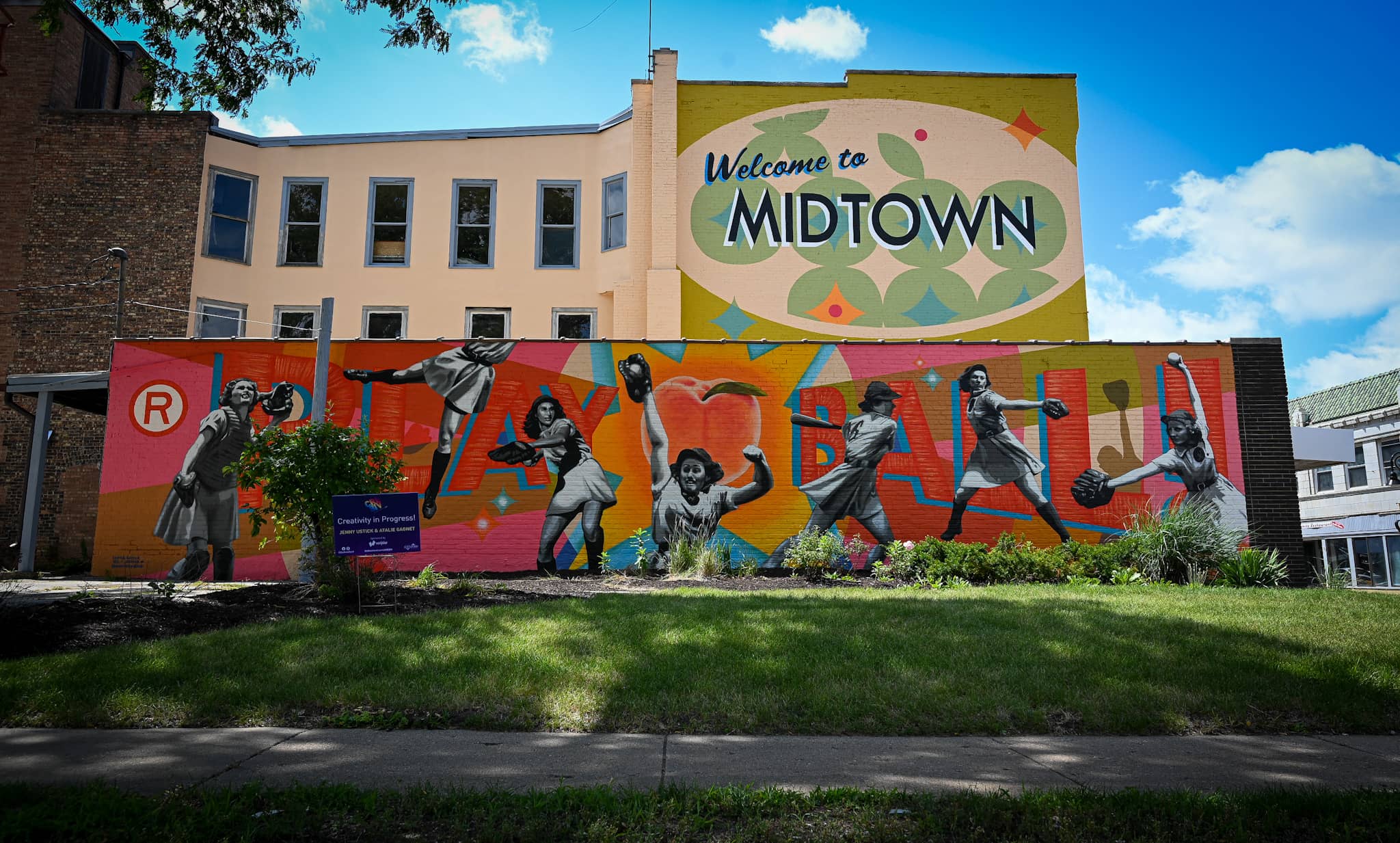 ROCKFORD — There's a new way for Rockford Peaches fans and historians to experience the places players once frequented.
The Rockford Area Convention & Visitors Bureau on Thursday launched GoRockfordPeaches.com, which includes a fan trail that lays out key sites where the team played, lived and relaxed on off days.
Stops on the trail go from Beyer Stadium, where the team once played home games, to the Seventh Street train station, Faust Hotel and the new mural on First Avenue and Seventh Street.
"The Rockford Peaches team is a source of pride for the community, and we are thrilled to be able to provide this new website and Fan Trail for visitors and the community," John Groh, president and CEO of the visitors bureau, said in a news release. "As new audiences become fans of the Peaches and others rekindle their affection, we invite them to visit Rockford and explore the city the Peaches loved."
The website and fan trail were launched as the Peaches are getting newfound attention thanks to the Amazon Prime series "A League of Their Own," which debuts Aug. 12. The show takes a new approach on the 1992 classic movie by the same name.
The new website devoted to the Peaches was designed by Lightwave Creative of Rockford. It contains a plethora of historic information and photos about the team, which played in the All-American Girls Professional Baseball League for 12 seasons from 1943 to 1954.
The website includes a map of the fan trail available to download. Other stops on the trail include Prairie Street Brewing Co. for its Peach Wheat beer, The Girls of Summer exhibit at Midway Village Museum and Sinnissippi Park, where "it was common for the Peaches to attend picnics at Sinnissippi Park, often hosted by the Peaches Fans association," according to the site.
"It is our pleasure to be a partner in the new Peaches Fan Trail by supporting archival access and historical context," Patrick O'Keefe, executive director of the Midway Village Museum, said in a news release. "We can't wait for visitors and our community to have a new experience with the Rockford Peaches. Our collaboration with the RACVB has brought new energy to the Peaches story."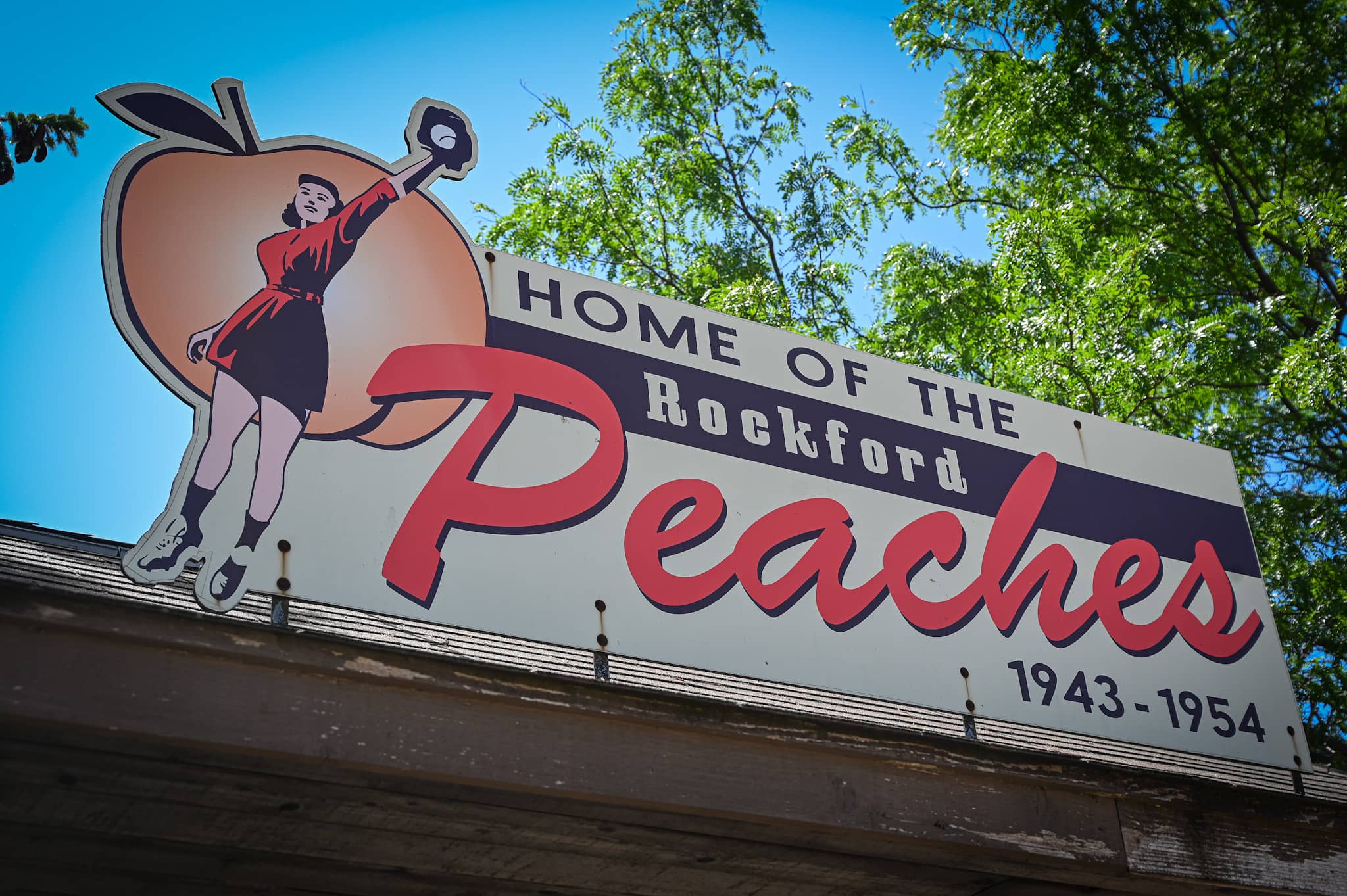 ---
This article is by Kevin Haas. Email him at khaas@rockrivercurrent.com or follow him on Twitter at @KevinMHaas or Instagram @thekevinhaas.