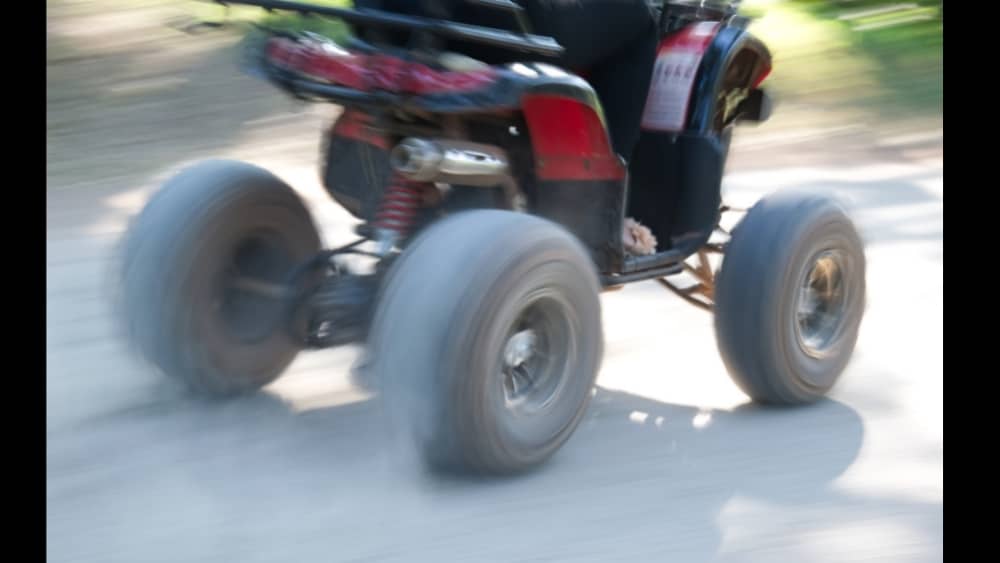 ROCKFORD — The city may impose new regulations intended to keep ATVs and dirt bikes off city streets.
Members of the City Council's Code and Regulation committee on Monday voted unanimously to amend the city's rules on nuisance vehicles to specifically state that non-highway vehicles are nuisances and reinforce that they are illegal on public streets.
The amendment requires ATVs and dirt bikes to be registered, and it makes it unlawful to keep or store an unregistered non-highway vehicle. It also makes it illegal to fuel a non-highway vehicle, or allow them to be fueled, unless it's on a trailer.
There is no fee to register the vehicle.
The measure requires City Council approval next week.
It was already illegal under state law to drive non-highway vehicles on public streets, but wasn't specifically spelled out in city code, City Attorney Nicholas Meyer said. He said the change will give police and legal staff better tools to go after violators.
"It's another avenue to attempt to hold people accountable that we don't have in our toolbox right now," he said during Monday's meeting. 
Violators of the ordinance could face fines of up to $750, and non-registered vehicles would be subject to impound from both public and private property.
The rules are being pursued in response to numerous complaints this year about ATVs and dirt bikes being driven recklessly on city streets.
"They wreak havoc, they're unsafe, they go in-and-out of traffic at high rates of speeds, and they're generally terrorizing people on occasion," Meyer said during Monday's meeting.
In an interview earlier this month on This Week in the Stateline, Mayor Tom McNamara called the ATVs "the bane of my existence."
"I think it's absolutely ridiculous that these things are riding on our streets," he said. "We're cracking down on them and I'm excited that we are."
McNamara said the issues the city has had with ATVs aren't confined to Rockford.
"It's happening everywhere in America," McNamara said. "The good news of that is that it allows us to see what other unique pathways other communities are taking."
He said the city's proposed rules were decided on after researching best practices elsewhere in the country.
City Council members are scheduled to vote on the changes Monday.
---
This article is by Kevin Haas. Email him at khaas@rockrivercurrent.com or follow him on Twitter at @KevinMHaas or Instagram @thekevinhaas.