ROCKFORD — Winnebago County Corner Bill Hintz' resignation after pleading guilty to criminal charges Wednesday will set up a special election this November.
Winnebago County Board Chairman Joe Chiarelli now has up to 60 days to name a replacement for Hintz with approval from the County Board. That person would serve until December, when newly elected officials are sworn in after the November election.
Because Hintz' resignation comes more than 28 months from the end of his term, Democrats and Republicans can each slate a candidate to run in the Nov. 8 election.
The individual elected will serve as coroner until November 2024, the county said Wednesday in a news release.
Hintz pleaded guilty to one count of theft of governmental property and one count of official misconduct on Wednesday in front of Judge Joe McGraw. He was sentenced to six months in jail and given credit for three days served. He will also be on probation for four years and pay nearly $39,000 in restitution.
Hintz has been on paid leave since September, after he previously ignored calls to step down for roughly a year.
He was charged with two counts of theft, 12 counts of forgery and 23 counts of official misconduct by the Illinois Attorney General in October 2020. Then, after winning reelection in an uncontested race, the state attorney general's office on Sept. 2 handed down six additional counts of official misconduct and six more counts of theft.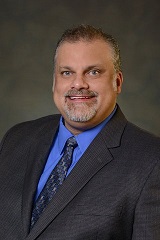 ---
This article is by Kevin Haas. Email him at khaas@rockrivercurrent.com or follow him on Twitter at @KevinMHaas.