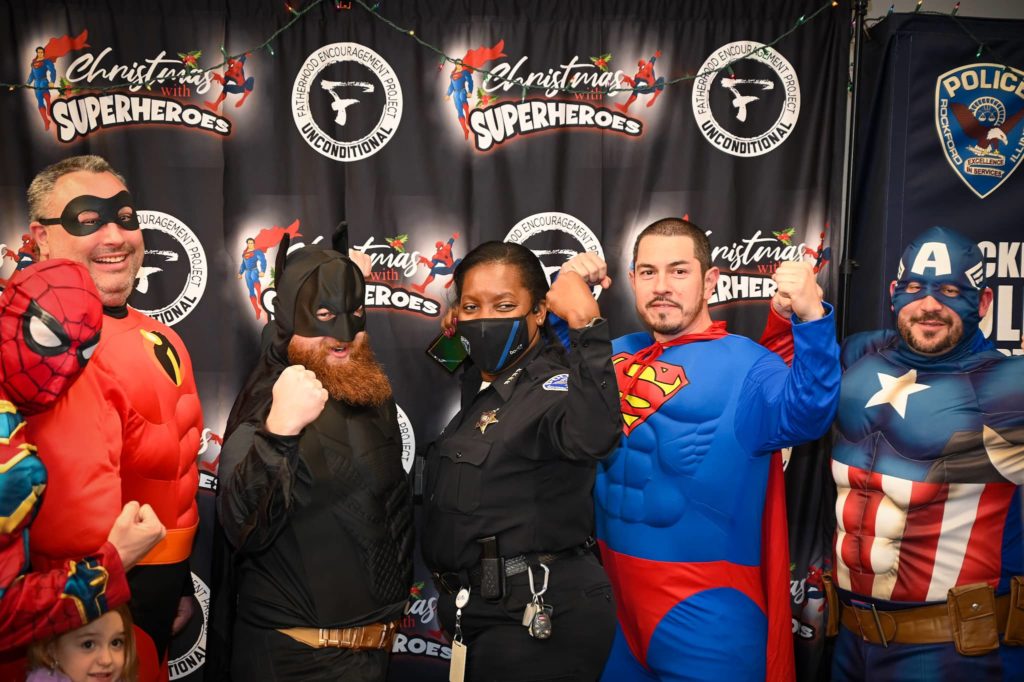 ROCKFORD — A nonprofit that helps foster stronger fathers teamed up with Rockford police to swoop in wearing super suits and deliver Christmas gifts to families in need.
The Fatherhood Encouragement Project provided presents to 200 children from The Grove at Keith Creek, an affordable apartment complex near the District 3 police station.
The gifts were handed out Wednesday night by members of the nonprofit dressed in superhero costumes with help from officers at the District 3 station.
"We believe that stronger fathers create stronger communities, so this is a perfect opportunity for our dads to bring their families and serve the community in a way that really blesses families," said Danial Petrie, the nonprofit's founder.
This is the sixth year The Fatherhood Encouragement Project has adopted families for Christmas. It typically gives to children living at Rockford Housing Authority buildings. This year it worked with Gorman & Co., which owns and manages The Grove, to identify families in need and help them make wish lists before purchasing the presents.
"So these kids are actually getting things they need and they want," Petrie said.
(story continues below photo)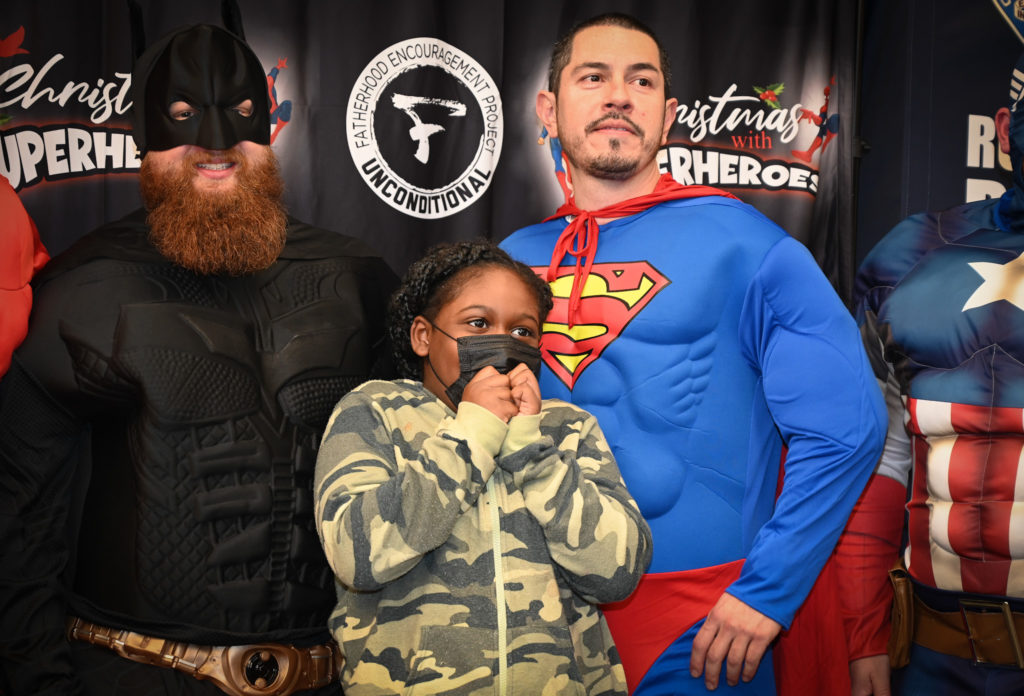 Timishia Reyes said the help was a relief after she's had a challenging year and was struggling to provide a nice Christmas for her 8- and 4-year-old kids.
"I had COVID and I stopped working because I got into a car accident, so it was hard for me to even get my kids something for Christmas this year," she said. "I was in the hospital for a whole week … I'm glad I had help to get my kids something for Christmas."
Petrie said the event was a bright spot after the coronavirus pandemic has been a challenge for people both financially and socially.
"So it's good to get these families back into a space where they're loved and appreciated and valued," he said. "It's just amazing to see smiling faces — or masks — and the kids coming in getting the opportunity meet their favorite superheroes has been a blessing for all of us."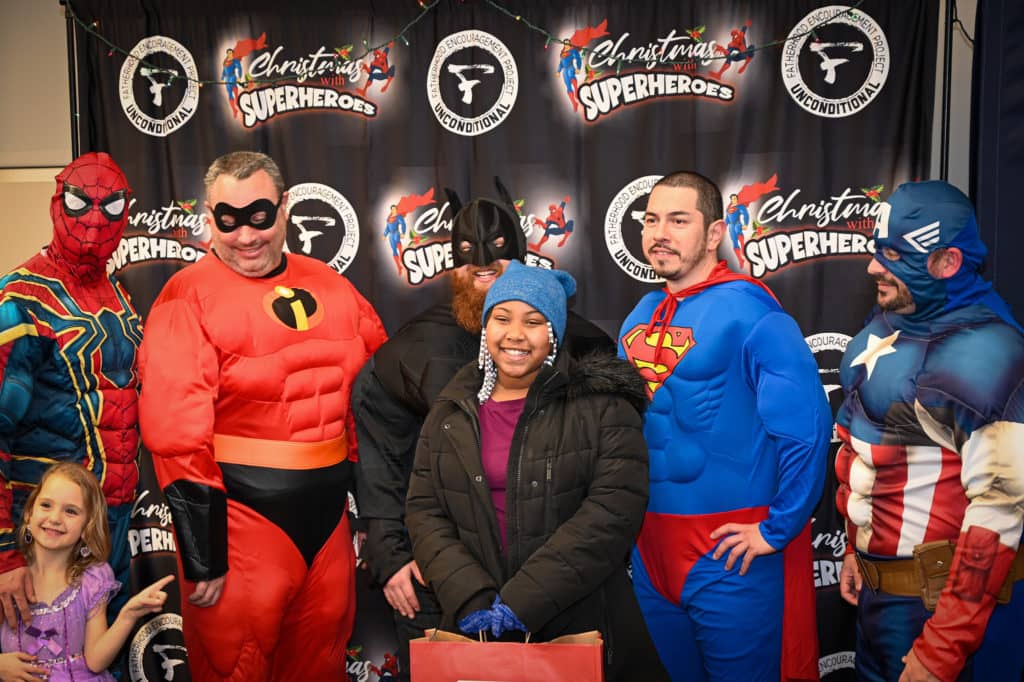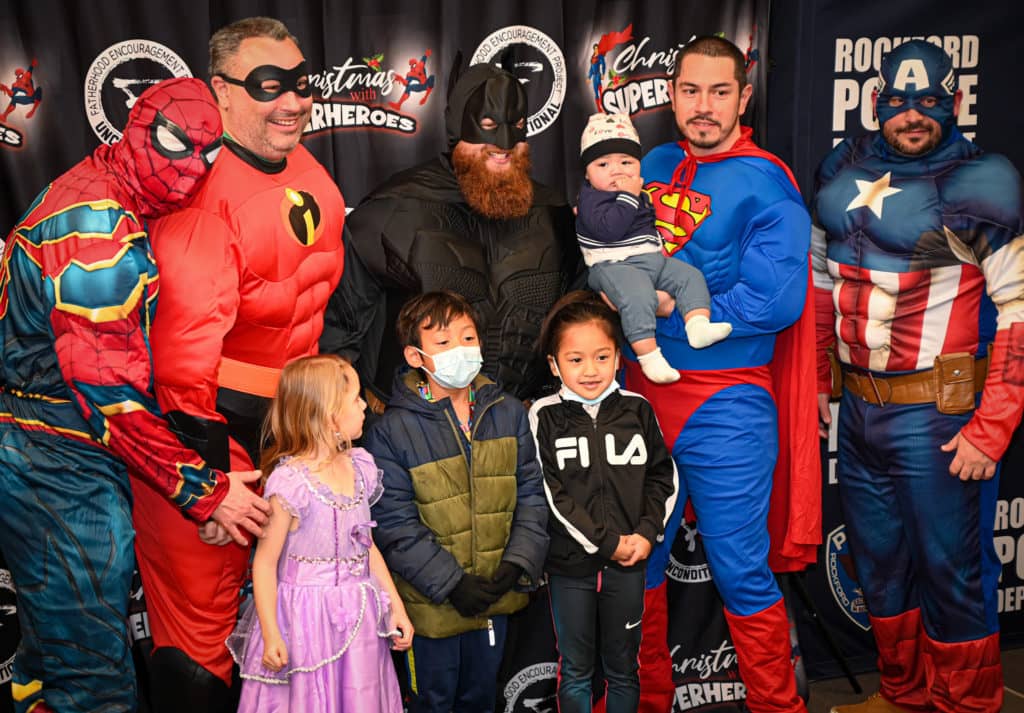 This article is by Kevin Haas. Email him at khaas@rockrivercurrent.com or follow him on Twitter at @KevinMHaas.