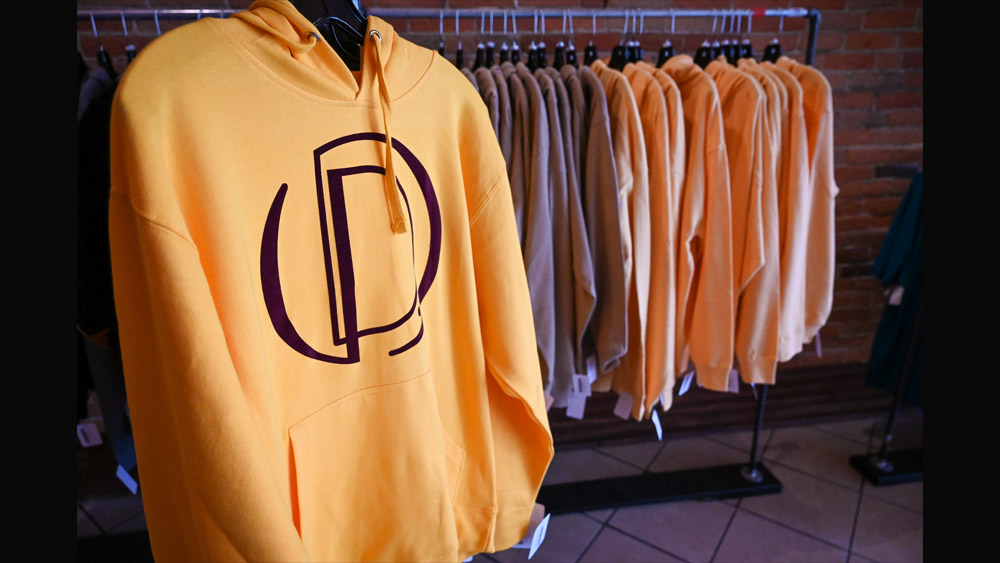 ROCKFORD — A new clothing shop that promises to bring "a different edge" to the downtown retail scene has opened in the former Kuma's restaurant.
Danetrik's, 420 E. State St., is filled with clothing designs from the minds of Faith and O.D. Patton III, a husband-and-wife team who each bring their own brands to the downtown retailer. The store is named in honor of O.D.'s late younger brother, Danetrik Winfrey.
O.D.'s designs are classic, clean looks. Faith's offer "something with a little bit of attitude," she said.
"I like playing with colors: Colors, textures, things that are more fun to kind of spice it up," she said.
The shop focuses on upper-end casual clothing and streetwear from local designers and some national brands.
"I'm about consistency and quality," O.D. Patton III said of his brand, O.D. Brands Inc. "Fabrics matter to me. The logo, the look, the texture, all of those different things matter to me."
Faith Patton is an Army combat veteran and a survivor of cancer and sexual assault. Her brand Ennoble is about empowering women and overcoming obstacles.
"Our brands have a lot of us into them," said O.D. Patton III, a Rockford native who graduated from Auburn High School in 2004.
The store (pronounced Da-Knee-Tricks) opened Sept. 1, filling the void left when Kuma's closed in July 2020 after the coronavirus pandemic took a toll on the restaurant.
The cocktail bar from Kuma's is still in the store and could be used in the future for cocktails at fashion shows or other special events. The couple, who married in January, will also contract with other local designers.
"We kept a lot of the original things from Kuma's because we loved the history of the building," said Faith Patton, who previously owned a spa and later a children's boutique in the Dixon area before moving to Rockford. "We wanted to honor what was here before."
Faith was born in southwest Missouri near Joplin and moved around the country during her time in the military, she said. But in downtown Rockford, they've both found what feels like the perfect home for their business.
"He loves the idea of being a part of the community down here and giving back to the community, getting people involved that may not have otherwise," Faith said of her husband.
More news: New mural in Loves Park literally sizzles
Honoring Danetrik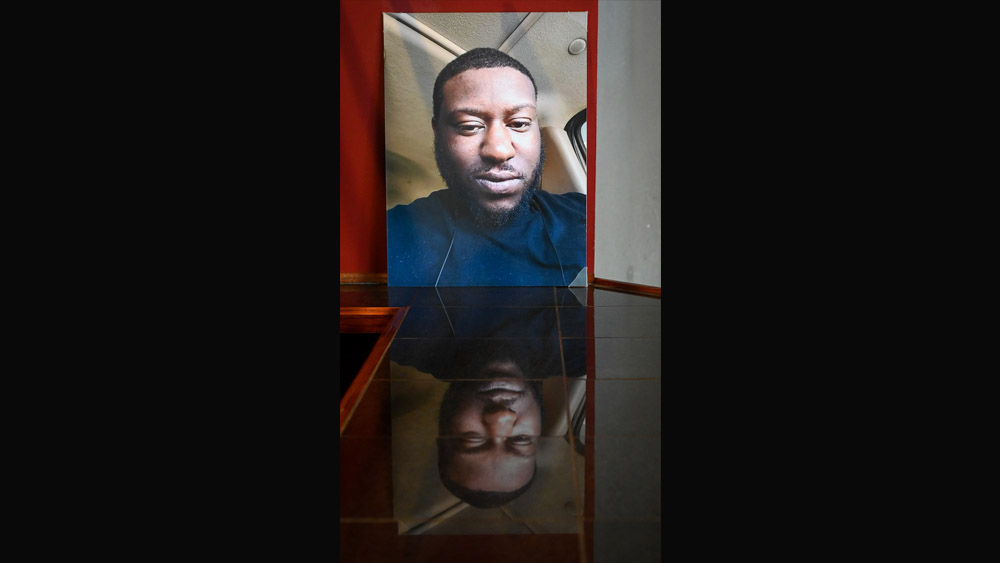 Danetrick Winfrey died from a heart attack Oct. 31, 2020, at the age of 29. His picture is displayed inside the shop named after him as the couple tries to keep his memory alive.
Winfrey, they said, was a creative soul who played multiple musical instruments and liked comics and anime. He grew up on the city's west side, but moved to Oklahoma in 2012, according to his obituary. He was a father of four.
"He was so vivacious and he loved music, and he was fun and kind of a rebel," Faith Patton said. "He loved colors and music and fashion. He was always the life of the party and the one everyone loved. We wanted to pay homage to him by having this be something that he would've loved."
About | Danetrik's
Where: 420 E. State St., Rockford
Hours: 10 a.m. to 7 p.m. Tuesday through Friday; 10 a.m. to 5 pm. Saturday
Grand opening celebration: 10 a.m. to 5 p.m. Sept. 25
On the web: danetriks.com; facebook.com/danetriks
Photos: Danetrik's clothing store in downtown Rockford
This article is by Kevin Haas. Email him at khaas@rockrivercurrent.com or follow him on Twitter @KevinMHaas.