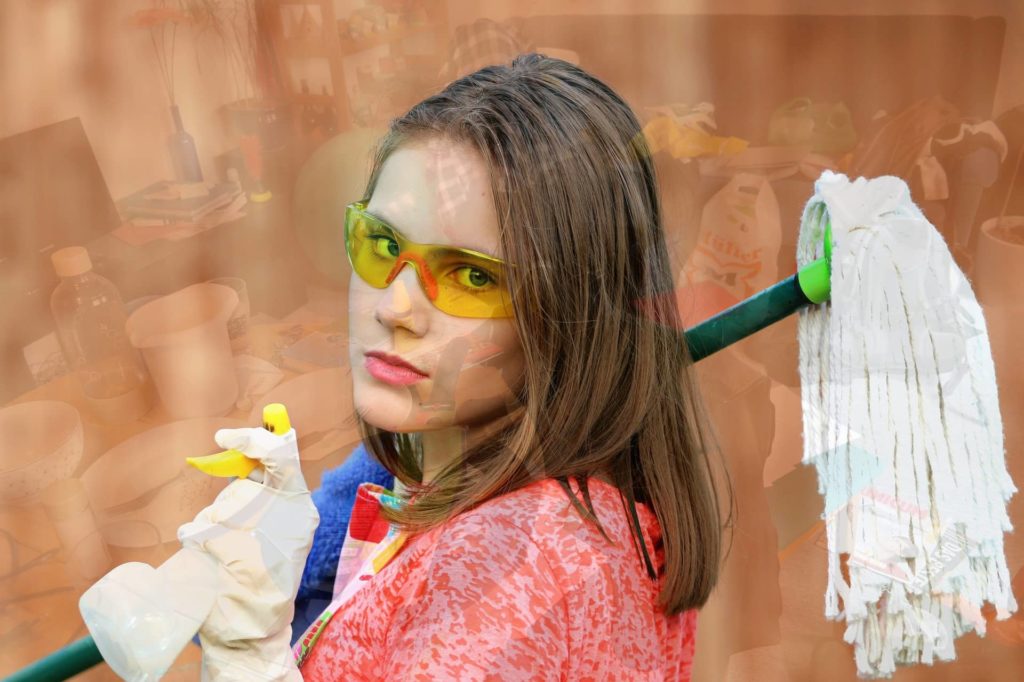 Spring is right around the corner, or so we've been told, and that can mean only one thing. It's time for a good Spring cleaning!
There is no greater feeling than to have a clean and tidy home. But let's be honest. If you're anything like me, every year it's the same old story. I get the brilliant idea that I'm going to do a DEEP clean for Spring so that I get a fresh start after a long, cold winter. Then a day or two later I fizzle out. I have one big "donate" pile that I got from one closet that sits in the corner for three months and nothing else gets accomplished. Then I get excited about the project again and the cycle repeats itself over and over. If you have a basement, garage or storage shed these areas quickly become the catch-all areas because "nobody ever sees my basement" or "nobody looks in my garage" and my personal favorite, "I'll just throw it in the storage shed for now."
Well, I don't know about you but I've had enough with procrastination! If I've learned anything in the past year, it's that we are all staying home more often and we need to make sure that our living space is a place of comfort; not a stressful pack-rat's paradise. So I am making the commitment to myself to organize what I keep and give anything that I don't want to those that can really use it.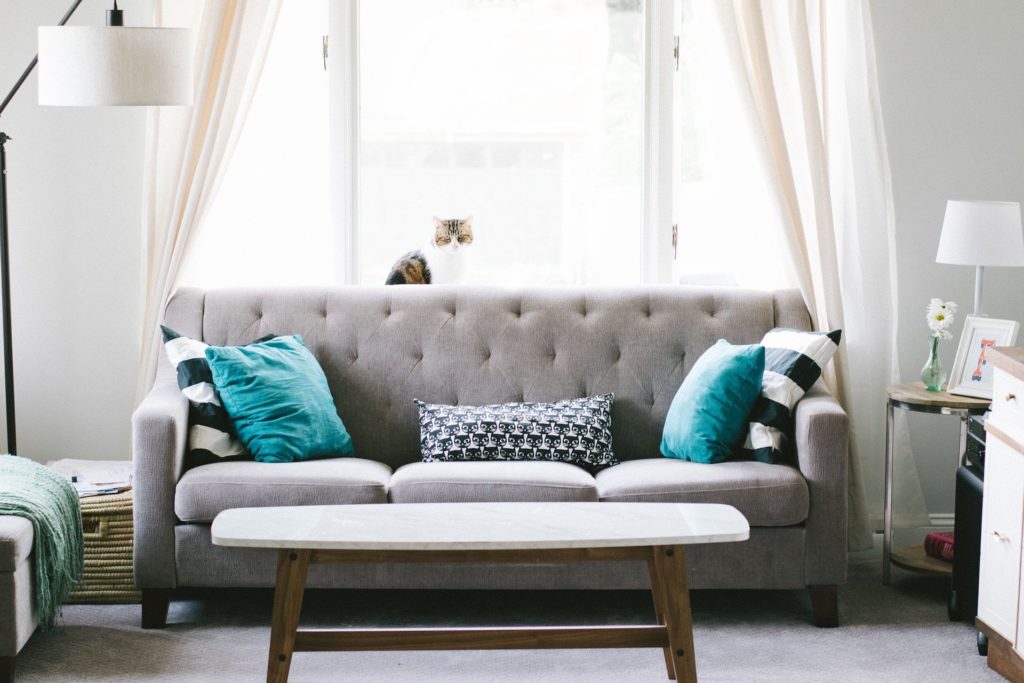 There are a LOT of De-Cluttering Challenges online but I think that this one is quite realistic. It is the Lenten season after all, and many people are giving up their favorite things in observance. So, why not give one thing each day that you never use to someone who would really appreciate it? I also like this challenge because it's ONE THING PER DAY FOR 40 DAYS. That's only 10 items a week for 4 weeks! Now how easy is that! I'm sure we could all sweep through our house and easily get rid of 40 things, but remember, we are looking for genlty used items that someone else will be able to use themselves.
Let's start by making a list of our target search areas:
Living Room

Bookshelves, Storage Cabinets, Closets (under the couch)
Bedroom(s)

Closet(s)
Dressers /Store Cabinets
Bookshelves, Nightstands
Toy Bins

Bathroom

Linen Closet
Storage Cabinets
Medicine Cabinet
Drawers / Cabinets (Under Sink)
Kitchen

Cupboards / Cabinets
Refrigerator / Freezer
Shelves / Additional Storage Areas
Dining Area

Dining Table
Sideboard
China Cabinet
Curio Cabinet
Additional Storage / Bar Area
Garage / Basement / Storage Shed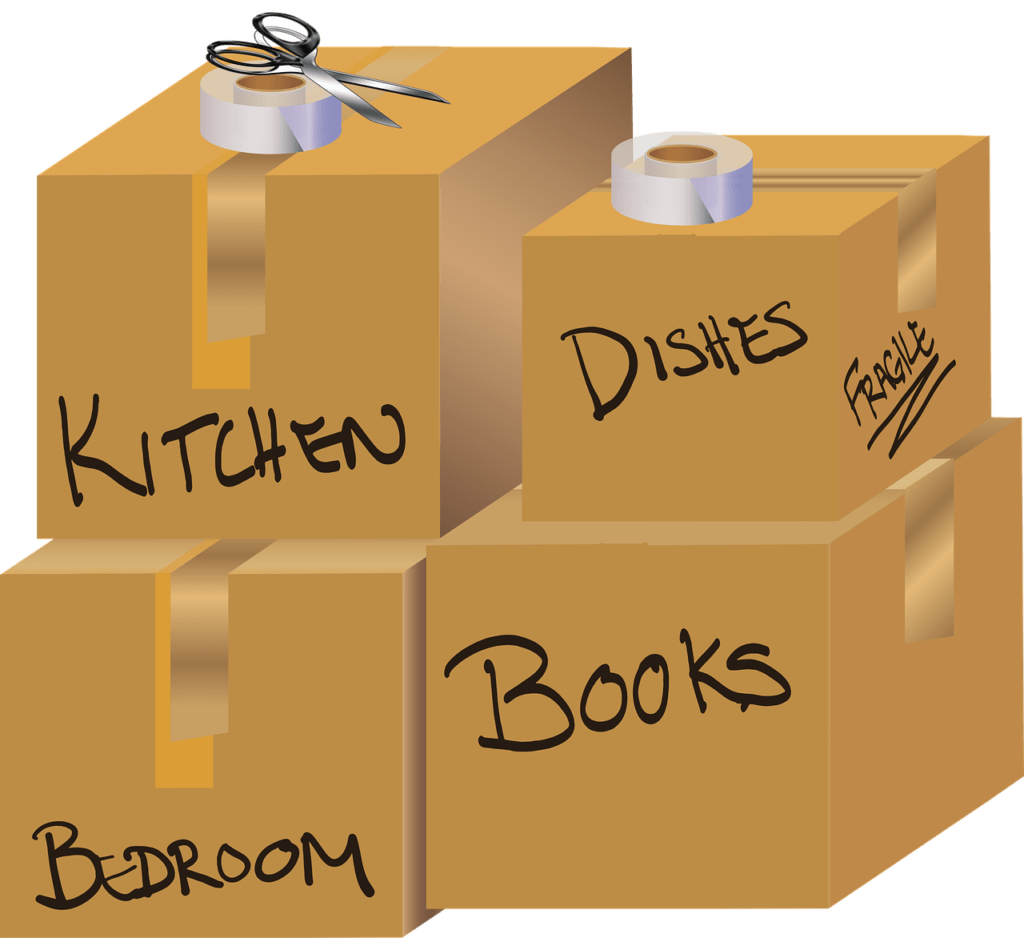 Next, don't forget, we aren't just talking about getting rid of clothing that doesn't fit or that wafflemaker you got for Christmas that is still in the box. Many charitable organizations and even your local church will be happy to distribute items that many of us don't necessarily think of donating. Such as:
New or gently used undergarments and socks
New (in the package) Adult diapers and incontinence products
Personal hygiene products for women & girls
New (in the package) Soap, shampoo, toothbrushes, toothpaste and makeup, etc.
New (in the package) Diapers, formula
Gently used (easy to sanitize) teething rings, baby bottles, thermometers and other baby items
New Over-the-counter medications like aspirin, cold and flu medications, etc. (contact your local charity to be sure they accept medications first)
Non-perishable food items – People don't need food just during the holidays. Hunger never ends!
Cash! ~ If you happen to find spare change or cash during your cleaning spree, consider donating to your local charity!
Gas / Gift Cards – Verify that it's still valid of course.
Paper towels, toilet paper, wet wipes, garbage bags, shopping bags (fabric and plastic)
Holiday items
Tools, lawn and garden equipment
Live plants! ~ brighten someone's day by donating live plants to your local retirement or nursing home. Older folks will greatly appreciate them. They also love board games, dolls or stuffed animals and books. Especially when delivered by a child!
Your time. Our lives get cluttered too! If you are able to do so, volunteer for an hour or two at your local charity.
Finally, find one or more places to donate what you find during your Spring Clean! Don't forget to phone first to find out what items they will accept and also to get their current COVID-19 protocols:
Veterans Drop-In Center – 815-713-8843 – Accepts donations for Veterans in need
Carpenter's Place – 815-964-4105 – Assistance for the Homeless
Covenant House – 800-388-3888 – Assistance for Homeless and Trafficked Youth
Remedies Renewing Lives – 815-966-1285 – Assistance for Women & Children (Abuse & Addiction)
Rockford Rescue Mission – 815-965-5332 – Assistance for anyone in need
Miss Carly's – https://www.facebook.com/misscarlys – Assistance for the hungry, homeless or anyone in need
You can also reach out to your favorite church, synogauge, retirement facility, nursing home or hospital and ask them what items they are accepting as a donation.
Wherever you decide to donate your items, remember, you are not only improving your surroundings, you're helping to improve someone else's life.