The Rockford city Market is back every Friday through September from 3:30 p.m. to 7:30 p.m.  This is a very fluid situation and things will likely change as the season progresses. Here are the details so far from Executive Market Director, Cathy McDermott…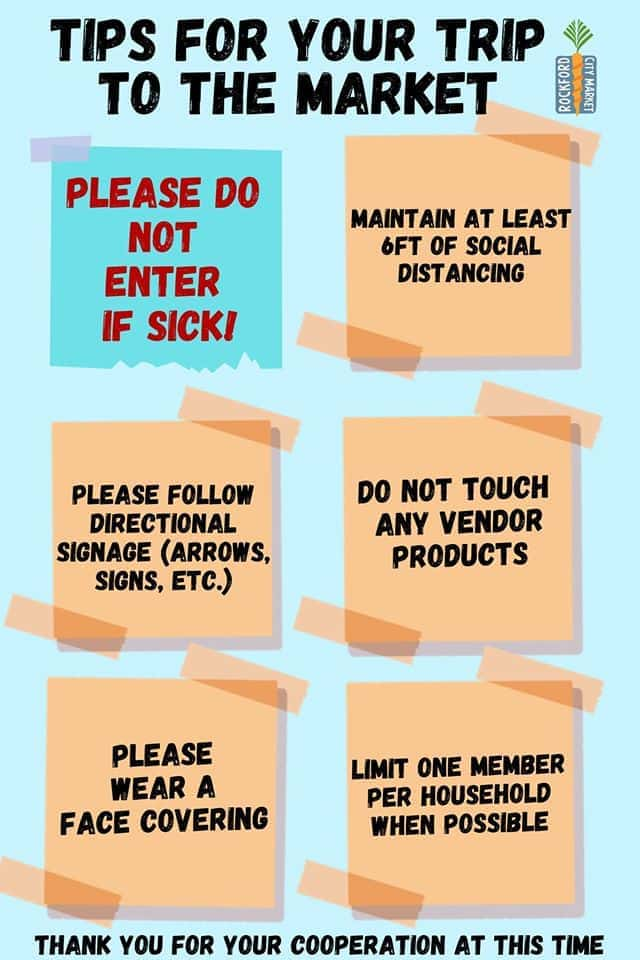 What vendors can you expect?
Vendors with produce, cheese, honey, jams, jellies, dog treats, fresh flowers, gift items, and food trucks with carryout food – kind of an outdoor grocery store. The group of vendors that start in June will be joined by more throughout July.
What is allowed at the City Market?
Tables, chairs, and beverages are back as well as LIVE MUSIC! You'll also be able to buy a beverage or food item from the indoor market. We'll also be rolling out some fun new happy hours on the weekdays as well.
What can you expect as customers?
Booths spread out, entrances limited, vendors mostly on one side of the street, the number of customers at one time limited, one way traffic, social distancing guidelines, face coverings required, and credit or debit transactions preferred.
What would be helpful to your vendors and community?
Be supportive of the market, by showing up and following the rules that we are under at the time OR if you choose not to attend, be positive and kind anyway.
More information can be found HERE as it becomes available.