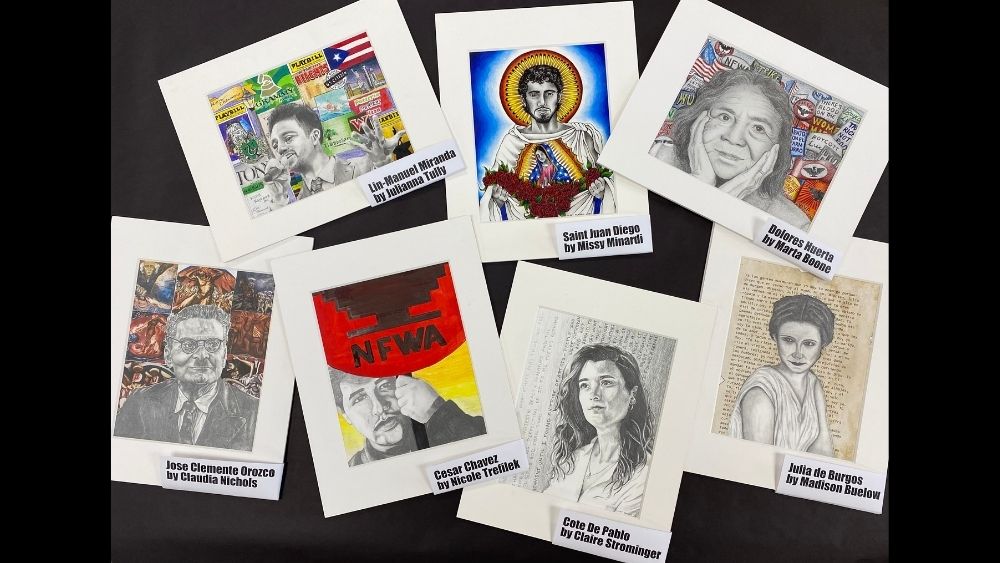 ROCKFORD — Boylan Catholic High School will hold the opening reception for its Hispanic Heritage Exhibition on Wednesday in the Wahl Library at the school.
The reception begins at 3:15 p.m. at the school, 4000 S. Francis Drive, Rockford. The event is open to the public, and guests should enter through the student entrance off Muldoon Drive.
All Boylan art students worked over the course of the school year on projects that pay homage to famous Hispanic Americans.
Claire Strominger, a Boylan art teacher, and two of her students talked about the exhibition with Steve Summers on This Week in The Stateline.
"I think it is really important in our curriculum that we showcase artists and people that are from different cultures," Strominger said.
Listen to the full interview below.
All art pieces will be on display in the Wahl Library throughout December.
Boylan Catholic High School artists showcase ...
Rock River Current Podcasts