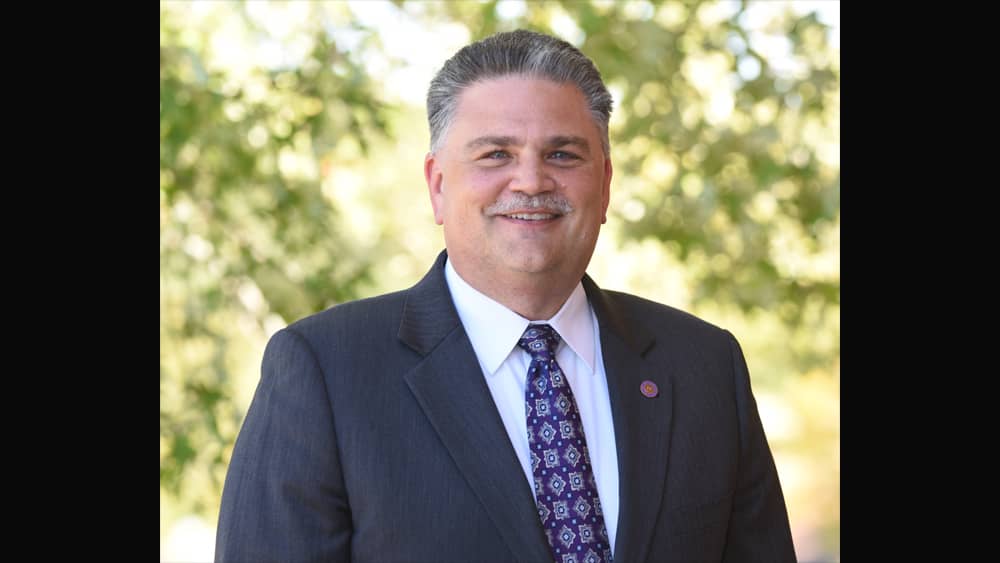 Rock River Current

Get our newsletter
ROCKFORD — Rockford University President Eric Fulcomer will step down from the role in December after accepting the position of president of the Wisconsin Association of Independent Colleges and Universities in Madison.
"It has been an honor and a privilege to serve the Rockford University students, faculty, staff, alumni, donors and community," Fulcomer said Wednesday in a news release. "While I look forward to this new chapter, I will miss the people and organizations with whom I have had the pleasure to work and will continue to count as friends and colleagues."
He will stay with the university through mid-December to give the board of trustees time to find a successor and to help them make a smooth transition. He had been with the institution for more than nine years.
Fulcomer is credited with helping Rockford University solidify its financial footing, enhance its community presence and partnerships, realize consistently strong enrollment and navigate the challenges of the COVID-19 pandemic.
The board of trustees also credits Fulcomer with creating a culture of strategic planning, sound governance and a high-functioning executive leadership team.
"A true measure of leadership is the success of an organization once you are no longer in that role," Joel Moore, president of Rockford University Board of Trustees, said in a news release. "Eric's contributions have strengthened internal and external relationships and provided a stable and successful foundation upon which the university will continue to grow. He will be missed, and we wish him continued success in his next endeavor."
The university provided the following list of his achievements:
As the vice president of enrollment management and then as president, Fulcomer put Rockford University on a course for consistent, sometimes record-breaking enrollment in undergraduate, graduate and degree-completion programs.
Early in his tenure as president, Fulcomer led a strategic planning initiative to align all stakeholders in identifying and achieving priorities for the university's success. The plan became the roadmap for vitally important and successful initiatives.
In 2018, Rockford University's capital campaign concluded having raised $18.4 million, which was more than $1 million above the initial goal.
The success of the capital campaign facilitated a multimillion-dollar investment into campus improvements including an addition to Seaver Gymnasium, which houses a new fitness center and renovated classrooms for a growing kinesiology program; renovations to the Starr Science Building; upgrades to the residence halls; and significant improvements in campus infrastructure and technology.
He helped create an improved governance model for the board of trustees that is being utilized effectively still today.
Throughout the COVID-19 pandemic, Fulcomer supported students, faculty, and staff to manage campus safety and transition learning, so students had the flexibility to continue coursework without interruption.
The Office of Student Life implemented a robust Student Leadership Program with more than 50 student leadership positions at the university.
Working with regional higher education partners, Rockford University implemented new agreements with area community colleges that enhanced transfer of applied credits for degree completion programs.
During the next six months, Fulcomer will continue in his role and assist the board in preparing for and transitioning to his successor. A full search is slated to begin this summer.
As the incoming president Wisconsin association, Fulcomer will oversee the official organization of the 23 independent nonprofit institutions of higher learning in Wisconsin. WAICU members collectively enroll 53,000 students, offer more than 470 academic programs and produce 23% of all the bachelor's degrees and 35% of all the advanced degrees awarded in the state.