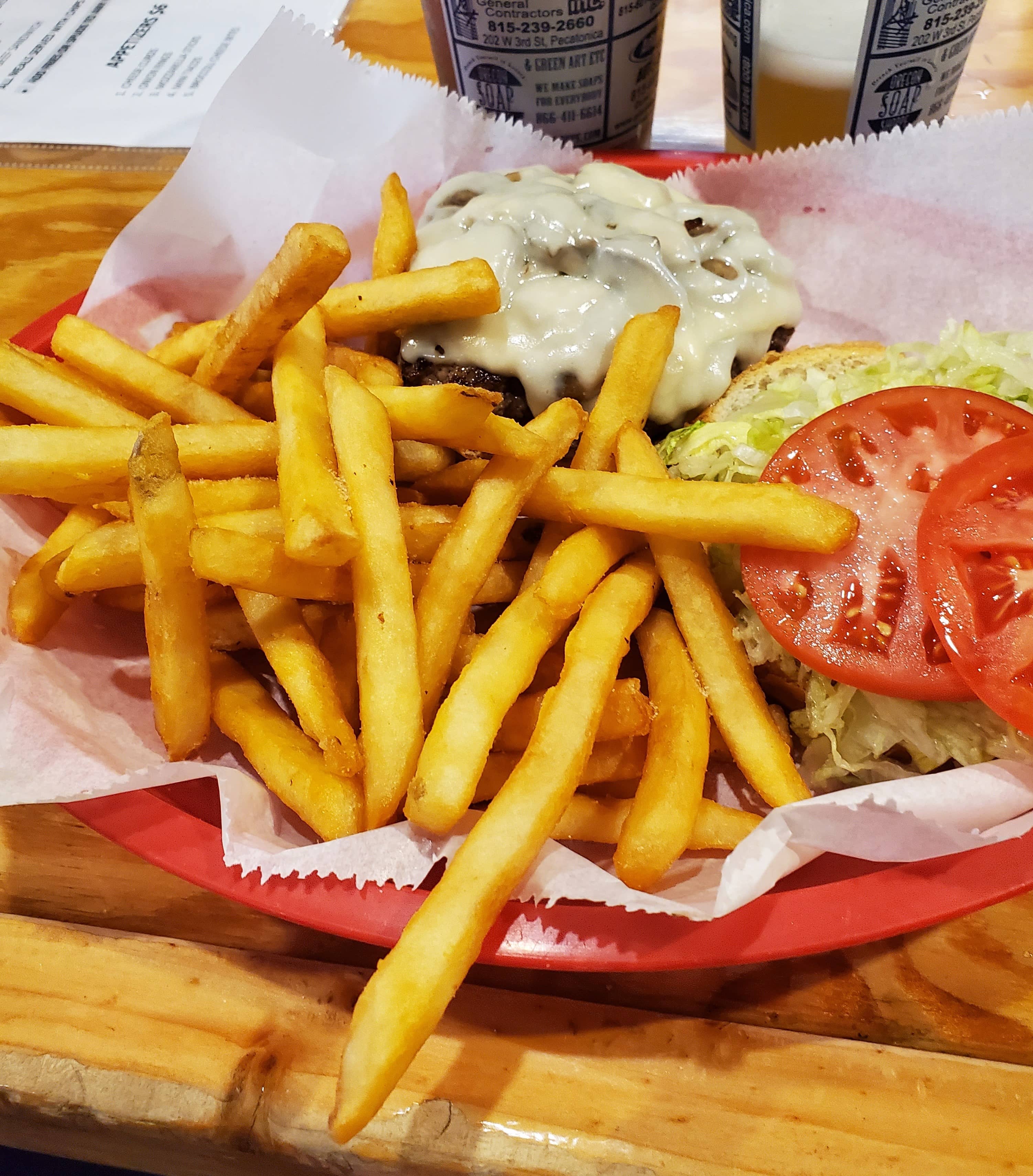 You Gotta Try This is the Rock River Current's weekly dining feature focused on signature dishes at your favorite local restaurants. Want to see one of your favorites here? Email news@rockrivercurrent.com to suggest a local staple. 
Where: Bootie's Main Tap
Address: 411 Main St., Pecatonica
Year opened: 2005
Owner: Kellie and Chad Knutti
Hours: 11 a.m.-10 p.m. Monday, 5 a.m. to 1 a.m. Tuesday though Thursday; 5 a.m.- 2 a.m. Friday and Saturday; closed Sunday
You have to try: Bootie's build your own burger
What's in it: Make it your own. I loved mine with mushrooms, Swiss cheese, onion, lettuce and tomato. 
Why it's popular: They use high-quality ingredients but keep their prices low. It's a small town bar with friendly atmosphere. I think that's the reason why everybody loves Bootie's. Not only are their burgers cooked perfectly, flavorful, juicy and delicious — but all of the sandwiches that my family ordered were just as phenomenal.
Pro tip: They start serving lunch at 10:30 a.m. on Saturdays. That's the perfect time to head in for a cold beer or Bloody Mary and a burger or one of their other great sandwiches. 
They also serve prime rib the first Saturday of every month and have an extensive fish and seafood fry every Friday night, including fried or baked cod, bluegill, walleye, salmon and shrimp.
For more information: Check out their Facebook page here or call 815-239-2126 
This article is by Stacey Jones. Email sjones@rmgmwf.com.