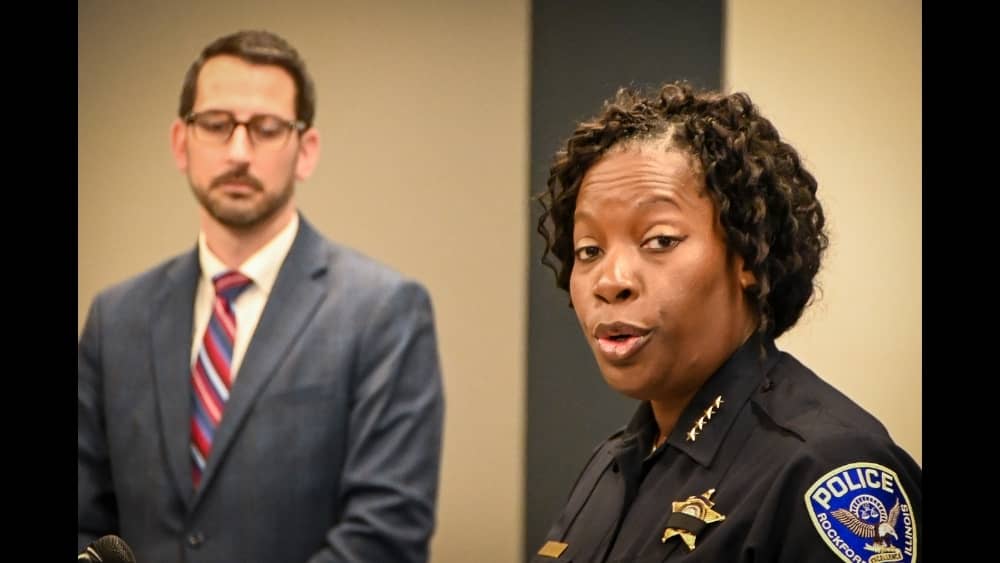 ROCKFORD — Police Chief Carla Redd said Wednesday the department has shifted manpower toward solving a recent surge in violent crime and made arresting those responsible "our No. 1 priority."
Redd delivered those remarks during a news conference with Mayor Tom McNamara following four homicides in a 10-day span. There's no sign at this point in the investigation that any of the killings are connected, and the potential motives are varied, Redd said.
No arrests have been made in the four killings, which represent half of all homicides so far in 2022. By this point in time last year and in 2020 there were six killings in the city, Redd said.
"The men and women of the Rockford Police Department are completely dedicated to eradicating this violence that we're seeing on a regular basis around here," Redd said. "We are committed to making Rockford a safe place for everyone to live, to work and to come and visit."
She said the daily work assignments of several detectives have been shifted toward violent crime, although she did not provide deeper detail so it would not jeopardize the investigations.
"They're out very specifically, looking for very specific things," she said.
Police have solved two of the eight homicides so far in 2022, after 2021 ended with nine of 24 homicides solved.
"Detectives are working daily on leads that we have on some of these cases as well," Redd said. "The Rockford Police Department will not rest until we get to a point where we can restore order within the community."
(story continues below photo)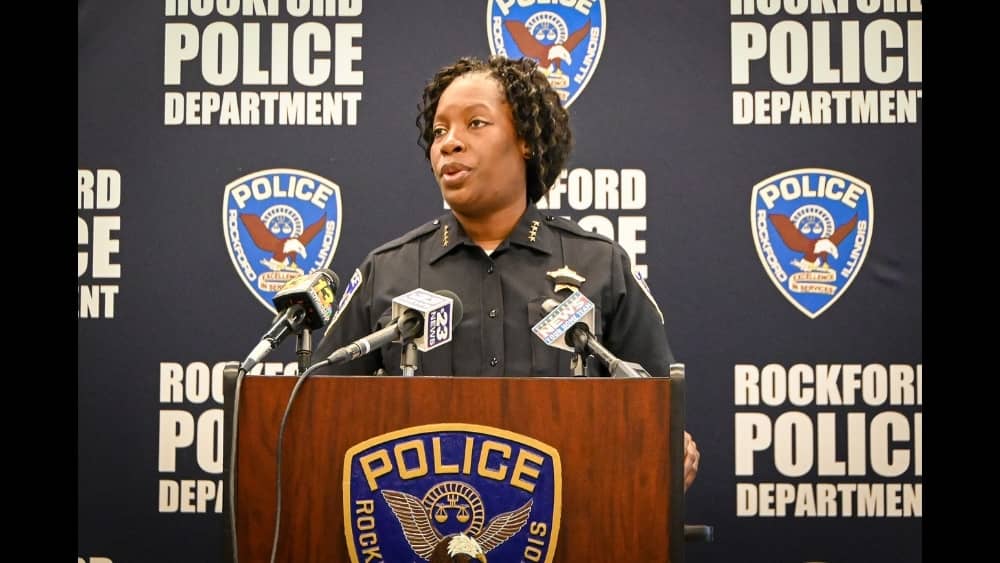 McNamara said the city has about a dozen programs aimed at stopping the cycle of violence, from the trauma-informed summer camps for youth to job skills programs, a juvenile recovery program and work with grassroots organizations to intervene after someone has committed a crime to help get them on the right track.
"I feel the pain and the frustration that every, single citizen does," McNamara said.
He said his administration and the City Council are committed to investing in public safety, and he said that curbing violence will take the work of the entire community.
"This is truly a systematic problem that's going to take a systematic solution," McNamara said. "That means all of us: That means the courts, the schools, clergy, probation, law enforcement, the city of Rockford, Winnebago County, DCFS, social service agencies, citizens and the state of Illinois.
"We all have to do better."
4 homicides, 10 days
Rockford police are investigating four homicides that happened since April 25. The names of the victims have not been released, although friends identified Tony Angileri as the man who was shot Saturday on Lapey Street.
A 48-year-old woman was fatally shot Wednesday in the 2500 block of 17th Avenue.
Tony Angileri, 42, who owned Victory Tap, was fatally shot Saturday night at his home on Lapey Street
A 31-year-old man was fatally shot around 9 p.m. April 27 in the 900 block of Grant Avenue
A 56-year-old woman was fatally shot around 10 p.m. April 25 in the 3500 block of Greendale Avenue.
Community Camera Network
The Rockford Police Department is asking for residents and businesses with private camera systems to register with the city's Community Camera Network. If you register your device, an officer may contact you if a crime occurs in your neighborhood to see whether you have video footage that would aid the investigation.
To learn more about the network or register your device, visit rockfordil.gov/city-departments/police/community-camera-network.
This article is by Kevin Haas. Email him at khaas@rockrivercurrent.com or follow him on Twitter at @KevinMHaas.