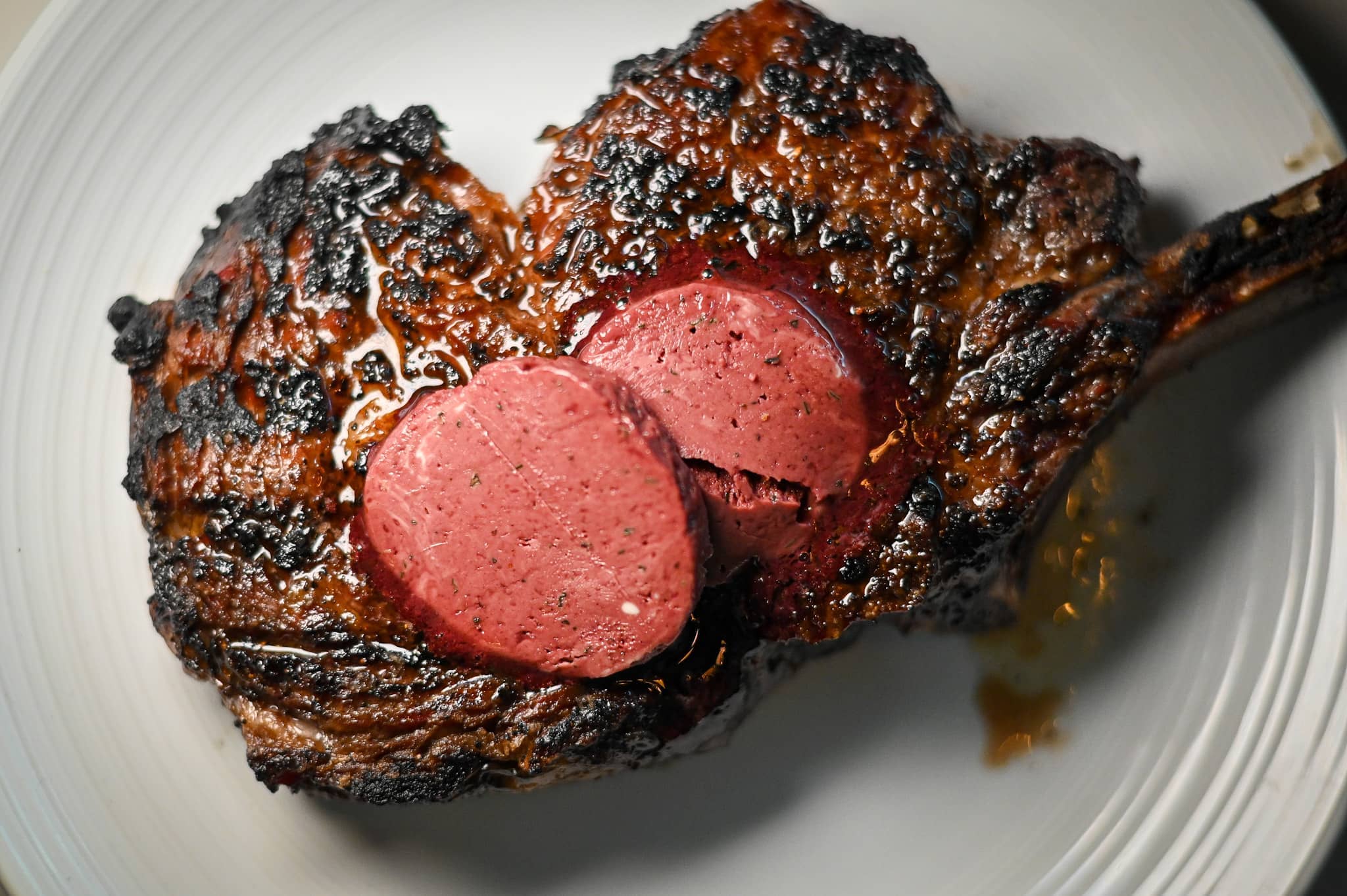 You Gotta Try This is the Rock River Current's dining feature focused on signature dishes at your favorite local restaurants. Want to see one of your favorites here? Email news@rockrivercurrent.com to suggest a local staple. 
Where: Rock River Bar & Grill inside Rockford Casino: A Hard Rock Opening Act
Address: 610 N. Bell School Road, Rockford
Opened: Nov. 10 2021
Hours: 5 p.m. to 10 p.m. Wednesday through Saturday
You have to try: 24 oz prime bone-in ribeye
What's in it: The ribeye is seasoned with a light olive oil with sea salt and fresh peppercorn and then served topped with a red wine and herbs compound butter. It comes with a side of your choice. We had the broccoli, which has hints of garlic, salt, butter and lemon sauce to provide it with a bit of zest. It's topped with Parmesan crumbles.
Why you should try it: You can taste the care that goes into the preparation of Rock River Bar & Grill's showstopping steak. We got to watch Head Chef Tino Salazar tend to the prime ribeye over the wood-fired grill. He kept it basted in the seasoned olive oil as it was tickled by the flames from the firewood.
"It doesn't get any better than cooking it over the firewood grill," Salazar said. "You get all the flavor from the bone. You get the smokiness from the firewood."
The preparation shows once you easily slice through the tender steak. You can taste the burst of flavor from the seasonings without it overpowering the meat.
Try this and eat like a winner no matter how you performed at the slots.
(story continues below photo)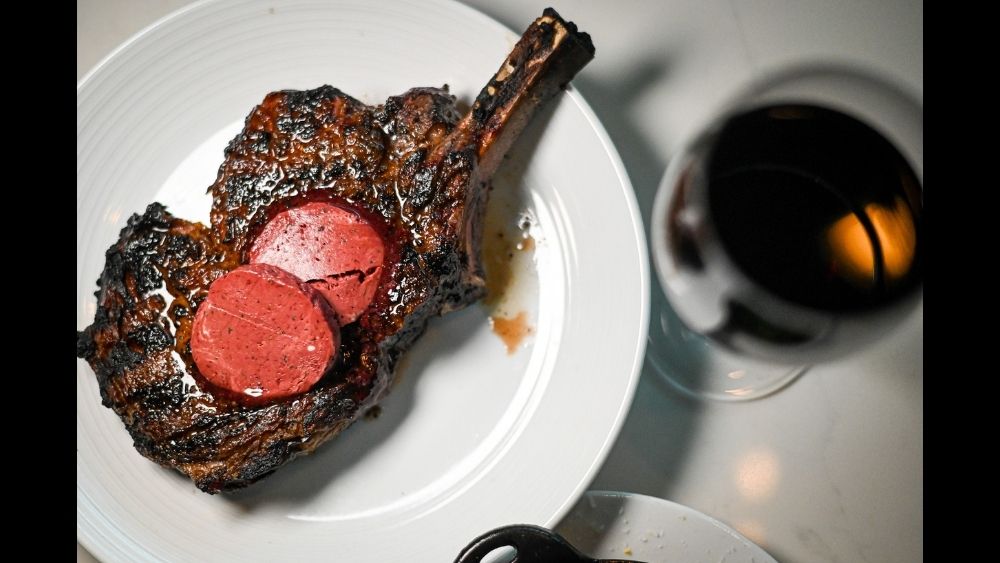 Pro Tip: Rock River Bar & Grill is the casino's upscale casual restaurant. The prime bone-in ribeye is one of the pricier items on the menu at $62. If you don't want to spend that much, or if the slots didn't treat you kindly that day, head to the casino's casual option Midway Bar for its Midway Burger or any of the wood-fired pizzas.
Note: Since the restaurants are connected to the casino, you must be 21 to enter.
Coming soon: In February, the bar and grill plans to add a Sunday brunch.
More information: Check out Rock River Bar & Grill's full menu here; On the web: hardrockcasinorockford.com/dining/rock-river-bar-and-grill
Photos: Rock River Bar & Grill at A Hard Rock Opening Act in Rockford