You Gotta Try This is the Rock River Current's dining feature focused on signature dishes at your favorite local restaurants. Want to see one of your favorites here? Email news@rockrivercurrent.com to suggest a local staple. 
Where: RBI Brunch Bar
Address: 3870 N. Perryville Road, Rockford
Owners: Andy Roiniotis and Denny Trakas
Opened: The rebranded RBI Brunch Bar opened in December
Hours: 7 a.m. to 5 p.m. daily; slots remain open until midnight
You have to try: Banana foster pancakes
(story continues below photo)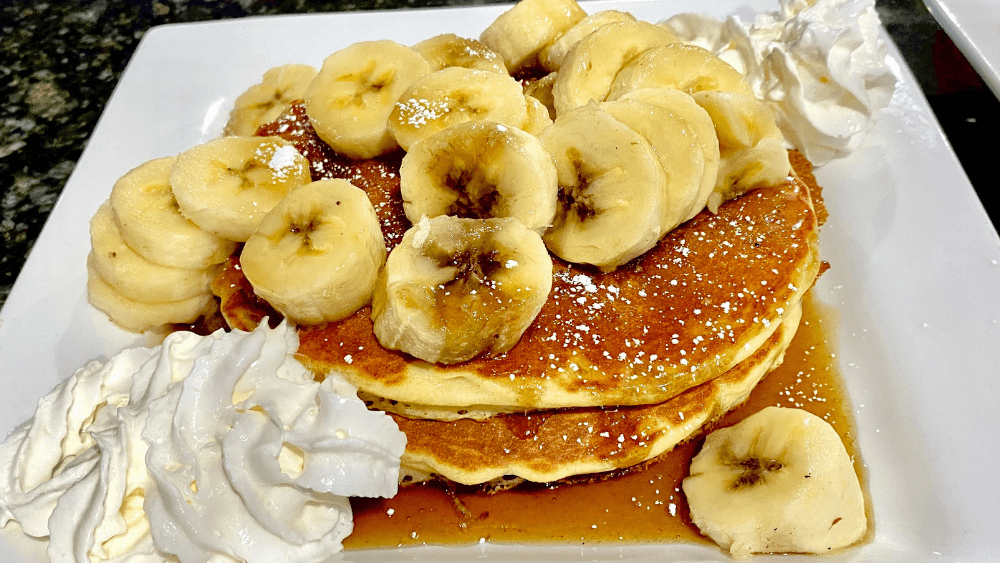 What's in it: Bananas, whipped cream, powered sugar and banana foster sauce.
Why you should try it: Because who doesn't love dessert for breakfast? These Swedish cakes are topped with RBI Brunch Bar's signature banana foster sauce. It's served with delicious ripe sautéed bananas and garnished with a dollop of whipped cream and dusted with cinnamon.
The banana foster sauce is my favorite and the best part of the whole thing in my opinion. Bartender Lea Markovic said, "It's made in house with Captain Morgan Rum, maple syrup, butter, cinnamon sticks, water and a little bit of RBI love."
One of their best sellers have been the banana foster pancakes and the chicken and waffles.
For more information: facebook.com/rbibrunchbar; 815-877-5592