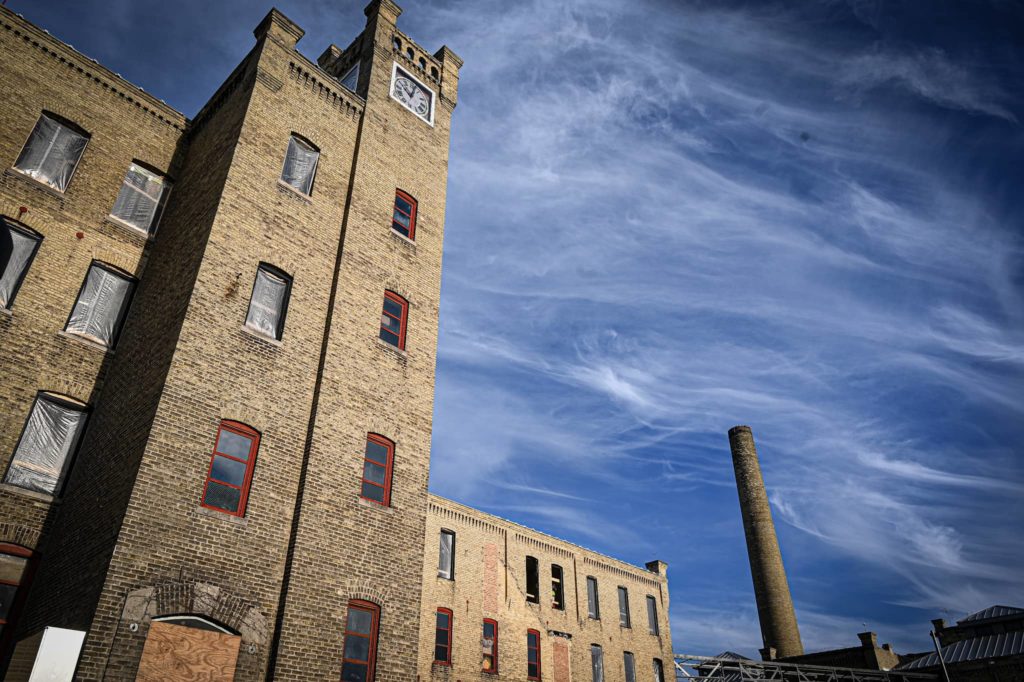 RACINE, Wis. — The cream-colored brick buildings that once housed one of this lakefront city's biggest industrial enterprises was instead home to squatters and chop shops when a Milwaukee developer came to town.
The 16-acre complex, which served as Horlick Malted Milk Co.'s home base for roughly a century, had sat vacant for more than four decades when J. Jeffers & Co. pitched its vision to make it a bustling residential hive that integrates businesses and gathering places.
"To say it was blighted before J. Jeffers took over would be an understatement," Racine Mayor Cory Mason said. "J. Jeffers saw the potential in a great, historic set of buildings and invested in what's really been a rebirth of that whole neighborhood."
This summer, the first residents of a 68-unit apartment complex moved into the former factory. The second phase with 86 more apartments is slated to open in spring, and the company broke ground on a third phase with 167 additional units last week.
The Racine redevelopment has significance in Rockford, too. The project serves as perhaps the best example of what could become of the former Barber-Colman complex, which J. Jeffers plans to purchase from the city of Rockford for a similar mixed-use redevelopment.
"When you look at it from a work, live, play standpoint, I think there's a lot of similarities," said Brian Loftin, senior vice president of development at J. Jeffers. "Obviously there's similarities because of the historic value that's here, and then really what it meant to the community at the time when it was first up and in its heyday."
There are differences in size and scale between the Rockford and Racine redevelopments. The Barber-Colman complex has more acreage across its campus, meaning more new buildings will be needed to fill around the historic structures in Rockford, and the Rockford site has about twice the space of historical building square footage.
"We think that fits pretty well with the demand that's actually needed in the Rockford marketplace," Loftin said.
(Story continues below video)
A city within a city
The living spaces inside the former Horlick complex, which has been renamed Belle City Square, have unique character from a puzzle-piece like fit into the historic site. Some portions of the buildings more naturally converted to lofts, others became one-, two- or three-bedroom apartments.
"It's really taking whatever the building has, listening to what it's saying to you, and then being able to get the most efficiency as you can out of the building," Loftin said.
The company's work started in 2019 and is being done in five phases, with the residential portions built first.
Eventually it will have up to 600 units of residence, "really becoming its own city withinside of a city, if you will" Loftin said.
The first building, named The Arabella after William Horlick's wife, delivered 68 affordable housing units that were filled within 45 days of completion. The William, the second phase building that includes 86 units ranging from studio apartments to three-bedrooms, is due to open in April.
"We currently have a waiting list for the next 86 units that haven't even come on to the market yet," Loftin said.
Phase three, which broke ground last week, involves the construction of two new infill buildings with 167 more units. The fourth phase is the commercial district.
"Every six months to eights months something new will be rolling on to the marketplace," Loftin said. "We'll have an active commercial district and retail that's here for the folks to do stuff, including a gym, including restaurants, a cafe, coffee shops."
What's next at Barber-Colman
J. Jeffers has until April 6 to determine if its plans to bring a mix of residential and commercial development to Barber-Colman is feasible and finalize a $500,000 purchase of the property from the city of Rockford.
The company said it will work with residents and community stakeholders as it determines the total number of units and the type of businesses that will be incorporated into the property.
"If we're not investing in people and investing in the community, then there's really no value to the real estate to begin with," Loftin said. "That's one of the beauties of historic rehab is you have the possibility of making something look beautiful again while also empowering the individuals that are going to inhabit that or close to that area."
The Barber-Colman redevelopment, like the project in Racine, would likely be built in four to five phases. It could break ground as soon as next year if J. Jeffers determines it's feasible.
"The first time I walked through (Barber-Colman) I knew that this is something, and it's something big and it's something transformative. It's something that you want to be a part of," Loftin said. "The ability to touch history and be able to reimagine that alongside the community … is just a great fascinating journey to be a part of."
(story continues below gallery)
Photos: Belle City Square in Racine, Wisconsin
Changing perceptions
Mason, the Racine mayor, said J. Jeffers has delivered on the promises it made to the city and brought the former Horlick complex back to life.
"It has changed the way the neighborhood perceives of itself," Mason said. "It's really brought back some civic pride, whether you live right next door or remember walking through the neighborhood when you were a kid 50 years ago."
Loftin hopes the same can be done in southwest Rockford.
"We're some see blight, maybe, we see huge opportunity," Loftin said, "and we see a chance for community and a chance for growth."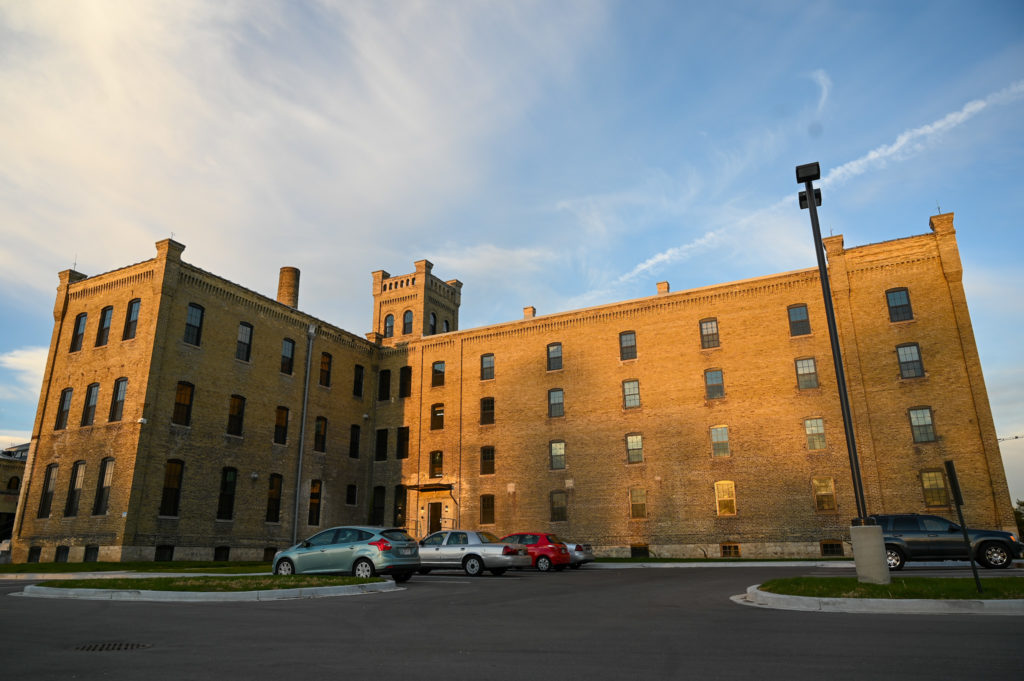 This article is by Kevin Haas. Email him at khaas@rockrivercurrent.com or follow him on Twitter at @KevinMHaas.