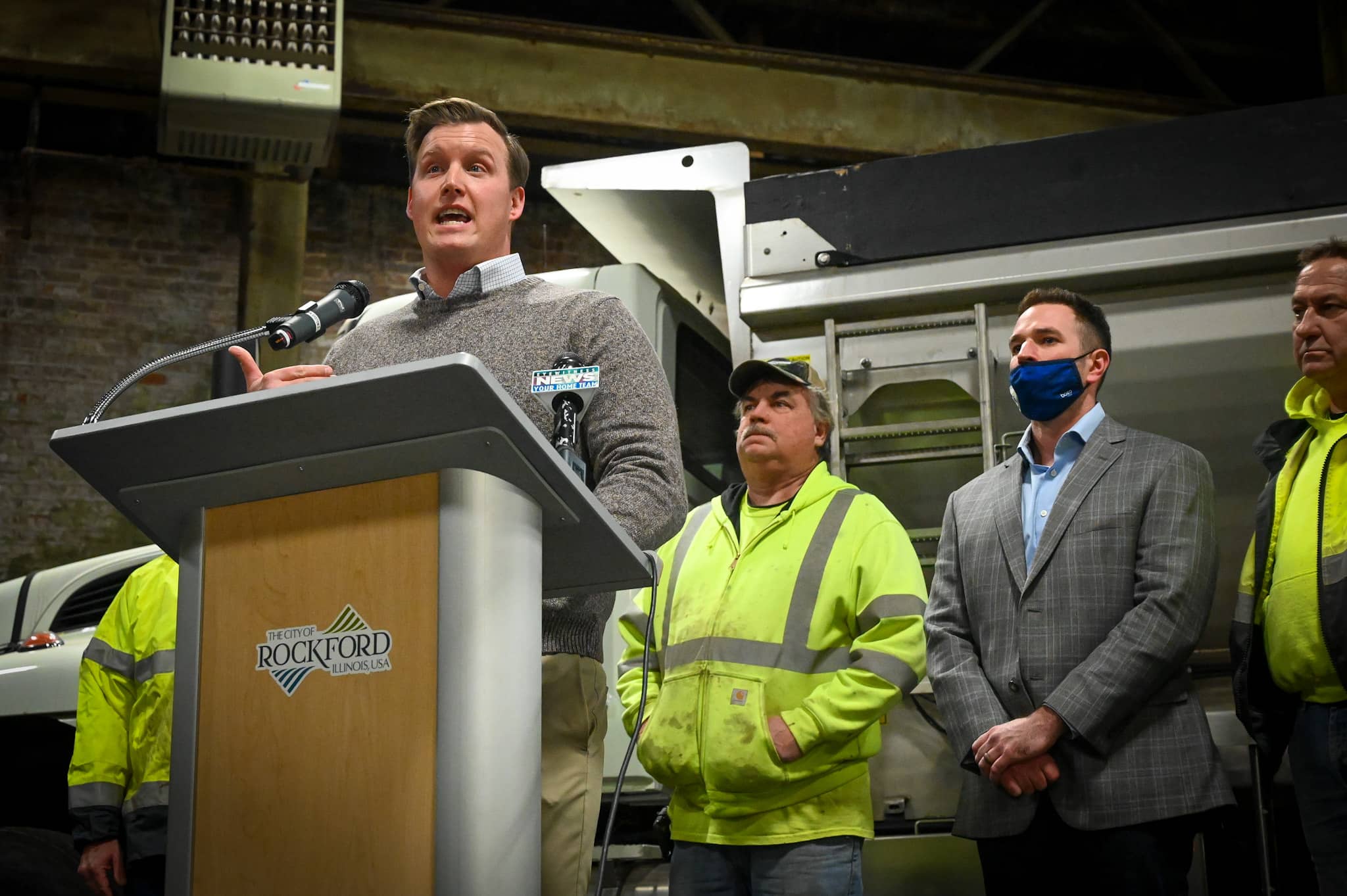 ROCKFORD  — The names won't matter once the snow falls.
But for one brief moment inside City Yards, attention turned what may be the least consequential but most fun vote to happen in the city this year.
An online vote by Rockford residents led to five silly names for the city's new $250,000 snowplows, which will hit the streets when the first winter storm descends on Rockford this year.
"We take snow and ice very seriously. It's a very difficult operation all around," said Mitch Leatherby, the city's street and transportation superintendent. "So anything we can find that's a little fun to try to take some of the seriousness out of it, we enjoy that."
The new snowplow names are:
Snowtorious B.I.G.
Sled Zeppelin
Plowzilla
Darth Blader
Plowabunga
The 1,500 votes cast don't inspire much in terms of voter turnout at a paltry 1% (nearly 11% of registered voters turned out for the city's last real election in April), but city officials said it was a fun way to engage residents and keep them informed about preparations for winter snow removal.
"I thought the idea was crazy when it first came out," Leatherby said of the naming contest.  "It's turned out to be a pretty cool thing, pretty funny. A lot of the residents seem to really enjoy the naming aspect of this and a lot of the drivers can appreciate some of the humor in this."
The new tandem-axel trucks round out the city's fleet of 28 plows. On any given snow event about 23 hit the streets along with 130 to 140 pickup trucks to move snow off smaller roadways. Snowfall is a massive operation that can involve about 60 employees at a time and cost roughly $250,000 per event.
"This team works thousands of hours each winter, applies thousands and thousands of tons of salt to our roads and really puts in the tough work all winter long with really challenging weather conditions," said Kyle Saunders, the city's director of public works.
The city has about 10,000 tons of salt on hand in preparation for the first storm. A typical winter, depending on the weather, can exhaust 15,000 to 20,000 tons of salt.
"If it's a snow flurry or an all out white-out, our team is ready and prepared to take on what the winter has in store for us," Mayor Tom McNamara said.
Residents can sign up to receive text alerts about snow plowing and salting by texting ROCKFORDSNOW to 888777.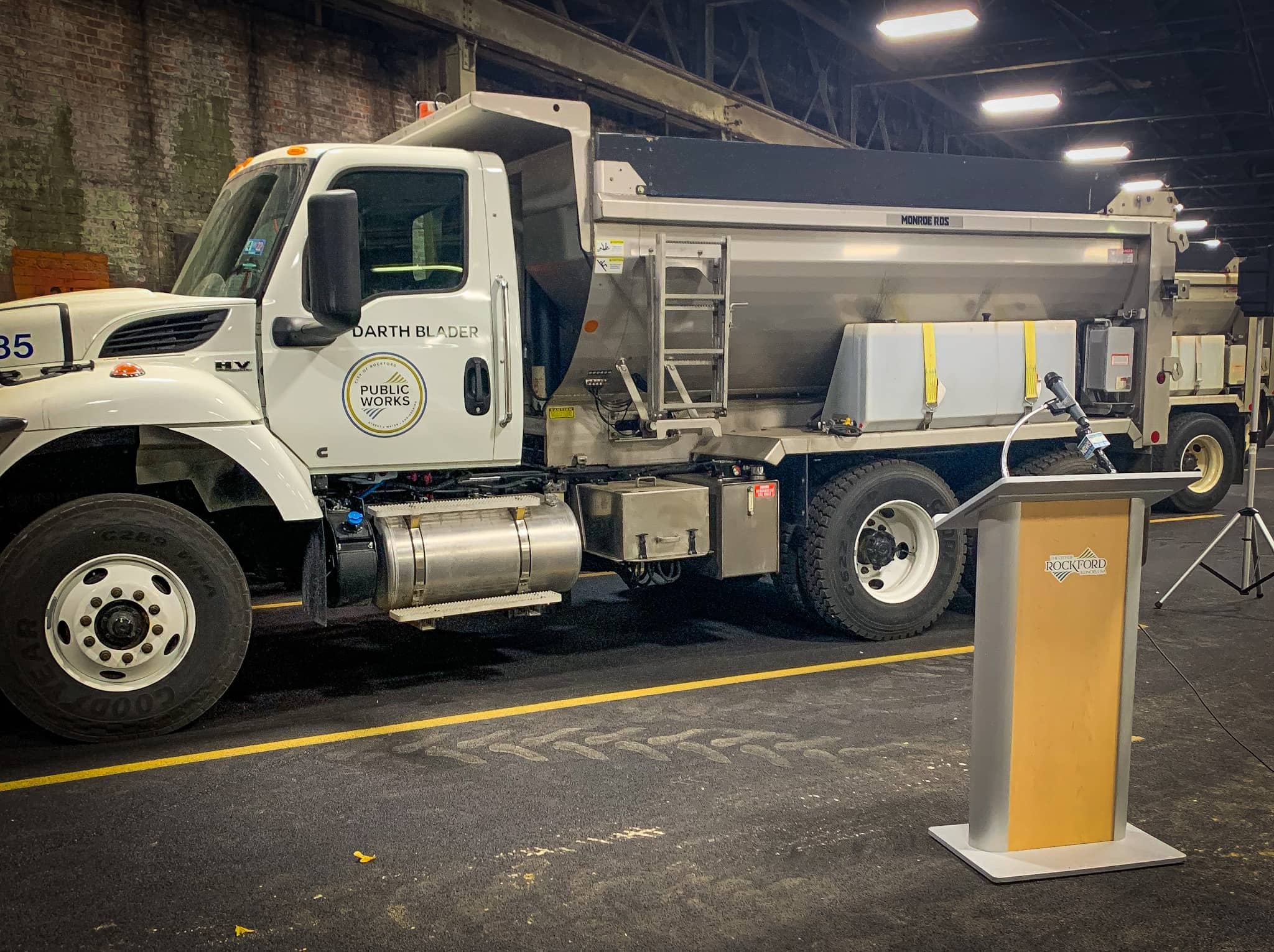 This article is by Kevin Haas. Email him at khaas@rockrivercurrent.com or follow him on Twitter at @KevinMHaas.