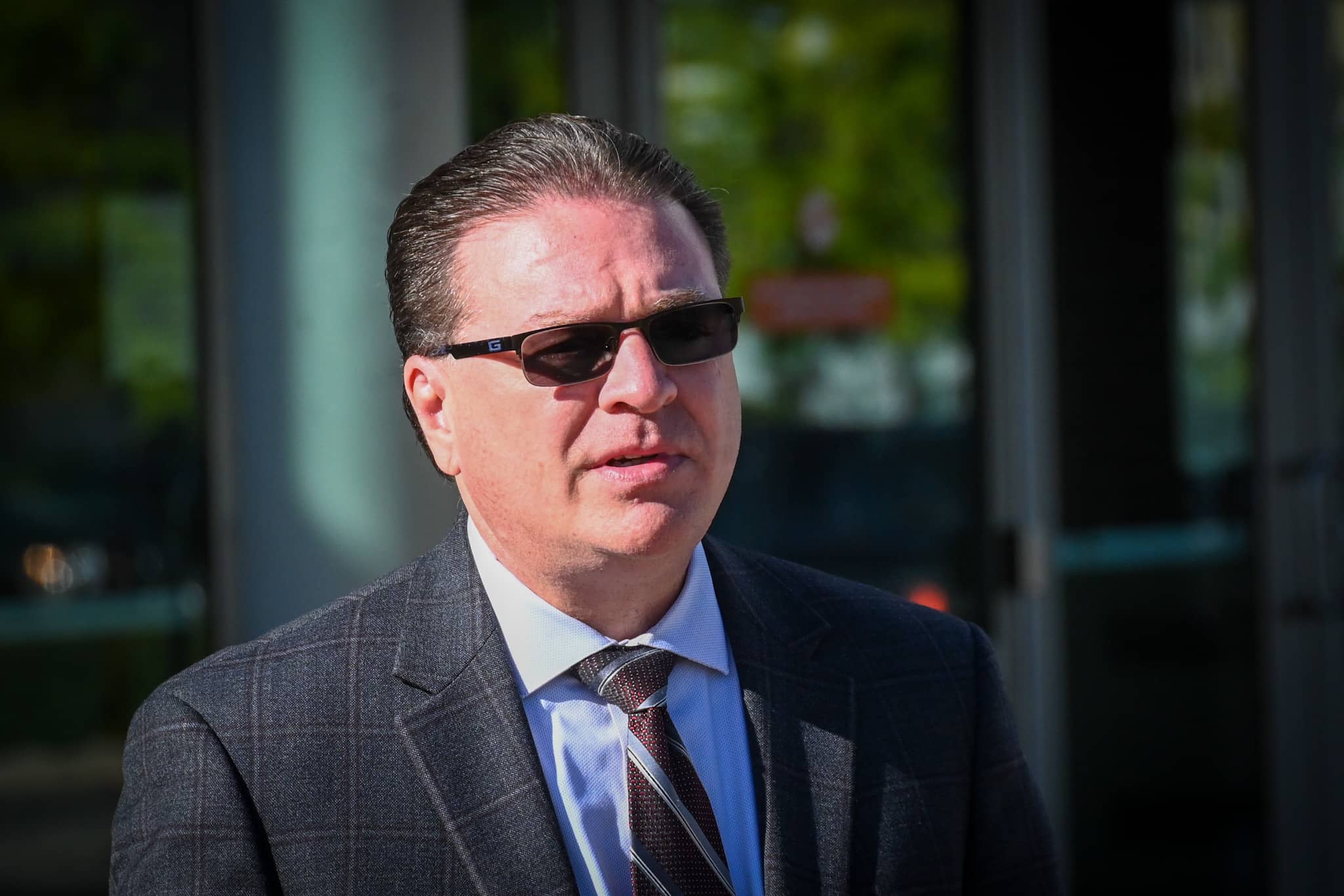 ROCKFORD — Winnebago County Board Chairman Joe Chiarelli is working on reduced schedule as he recovers from being hospitalized by the coronavirus.
The chairman's illness is considered a breakthrough case, as he was fully vaccinated when he tested positive for the virus on Nov. 3.
Initially, his symptoms were mild, but a week after his diagnosis Chiarelli was admitted to the UW Health SwedishAmerican Hospital COVID ward.
"There, he was diagnosed with COVID pneumonia, was put on oxygen and received several medication treatments to improve his condition," Mayor Tom McNamara said during a news conference Monday, reading from a statement provided by Chiarelli.
"Three days after being admitted, the chairman was released from the hospital and has since been recovering back at his home," McNamara said.
Chiarelli is no longer symptomatic and has now tested negative for the virus, "but he is operating on a reduced scheduled while he regains his full strength."
"Chairman Chiarelli thanks the community for their thoughts and concerns during this time and encourages the public to be vigilant and stay safe during this holiday season," McNamara said, reading from the statement.
Chiarelli made his hospitalization public at a time when Rockford hospitals have seen a surge in COVID patients. The three hospitals in the city are providing inpatient care for 126 COVID patients, up from 92 about a week ago.
"Our health care workers are tired, our hospitals are getting overrun," McNamara said. "Please take (Chiarelli's) words to heart."
Vaccines are not 100% effective, leading to breakthrough cases like Chiarelli's, but vaccinated patients are less likely to develop serious illness, according to the Centers for Disease Control and Prevention.
"It's very rare for (intensive care unit) stay in people who are vaccinated, and even less likely that there could be death," said Stephen Bartlett, vice president and chief medical officer for OSF HealthCare Saint Anthony Medical Center.
In Winnebago County, about 13% of people hospitalized with COVID-19 since vaccines were available were fully vaccinated, said Sandra Martell, administrator of the Winnebago County Health Department.
"Breakthrough infections is not a reason to not vaccinate," she said. "Vaccinations continue to be highly effective in prevention transmission, hospitalizations and death. … Vaccinations are safe, effective and available, and by available I mean free."
About 52% of people in Winnebago County are fully vaccinated, according to the Health Department. That's below the statewide rate of nearly 58%.
This article is by Kevin Haas. Email him at khaas@rockrivercurrent.com or follow him on Twitter at @KevinMHaas.