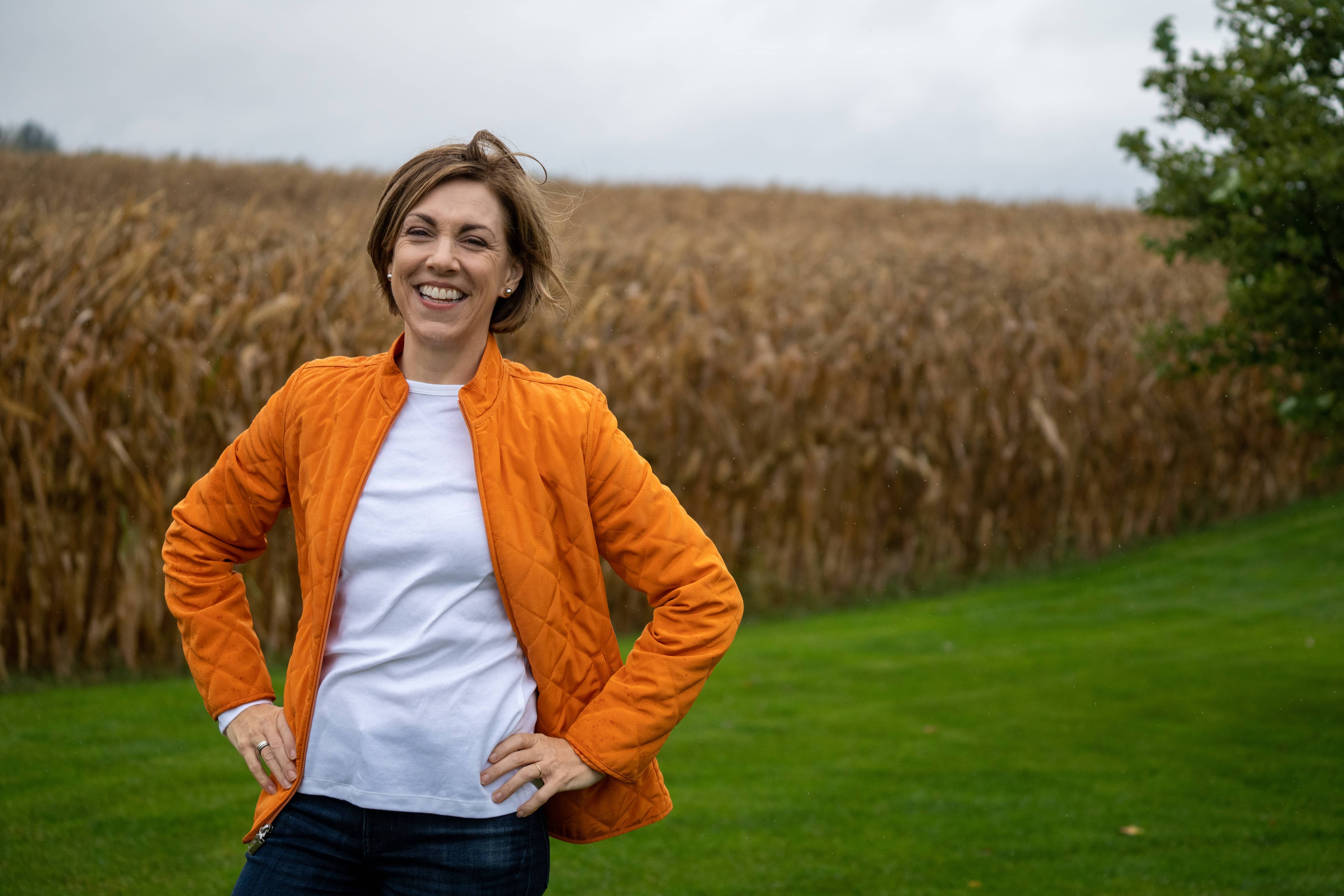 MOLINE — A college professor with ties to the Rockford area is the second Democrat to enter the race to replace retiring U.S. Rep. Cheri Bustos.
Angie Normoyle today announced her campaign for U.S. Congress in the proposed 17th Congressional District in central and northwest Illinois. The area includes Rockford and a portion of Peoria where U.S. Rep. Darin LaHood, a Republican representing the existing 18th District, lives.
Normoyle joins Rockford Alderman Jonathan Logemann as the first two Democrats to enter the race. East Moline Republican Esther Joy King, who lost a race to Bustos in 2020, previously said she would run again.
Normoyle, who served on the Moline-Coal Valley School Board from 2007-2011, was elected to the Rock Island County Board in 2018. She has taught communications studies at Augustana College in Rock Island since 2002.
She was born in Rockford, raised in Roscoe and graduated from Hononegah High School. She then went to Augustana College, where she met her husband, Don. After receiving her doctorate in communications from Northwestern University, she moved to Moline, where she and Don raised their three children.
"I want to make sure that the American Dream is possible for everyone who is willing to work hard," Normoyle said in a phone interview with the Rock River Current.
But, she said, many of her students tell her that dream is often out of reach because of skyrocketing costs of education, health care, child care and housing.
"Students look at the debt they're taking on and they think, 'Gosh, am I going to be able to buy a house, am I going to be able to afford to get married, how am I going to pay for child care,'" she said. "Those are the things that we need to be addressing in Congress so that people can stay in communities like Rockford, the Quad Cities and Peoria."
Normoyle said she's not in favor of blanket student loan forgiveness, but would look to improve existing debt forgiveness programs that have not always been administered fairly.
She said she would also work to protect the rights of workers and ensure corporations are paying their fair share.
"We have corporations that are doing amazing work and doing great things in our communities, but we just need to make sure the playing field is level and that everybody is pitching in and contributing to our success," she said.
Normoyle said her parents came to Rockford from a small town in Indiana for work. Her father worked at Ingersoll, and she said her great-grandparents and grandparents also worked in manufacturing.
"In Congress, I'll work to make sure everyone has a fair shot at the American Dream that my family and community made possible for me," she said.
The final congressional boundaries have not been set but will be reduced from the current 18 districts to 17 after the 2022 elections. Illinois' General Assembly is expected to vote on the maps during its fall veto session happening this week and next. The congressional election takes place Nov. 8, 2022.
This article is by Kevin Haas. Email him at khaas@rockrivercurrent.com or follow him on Twitter at @KevinMHaas.