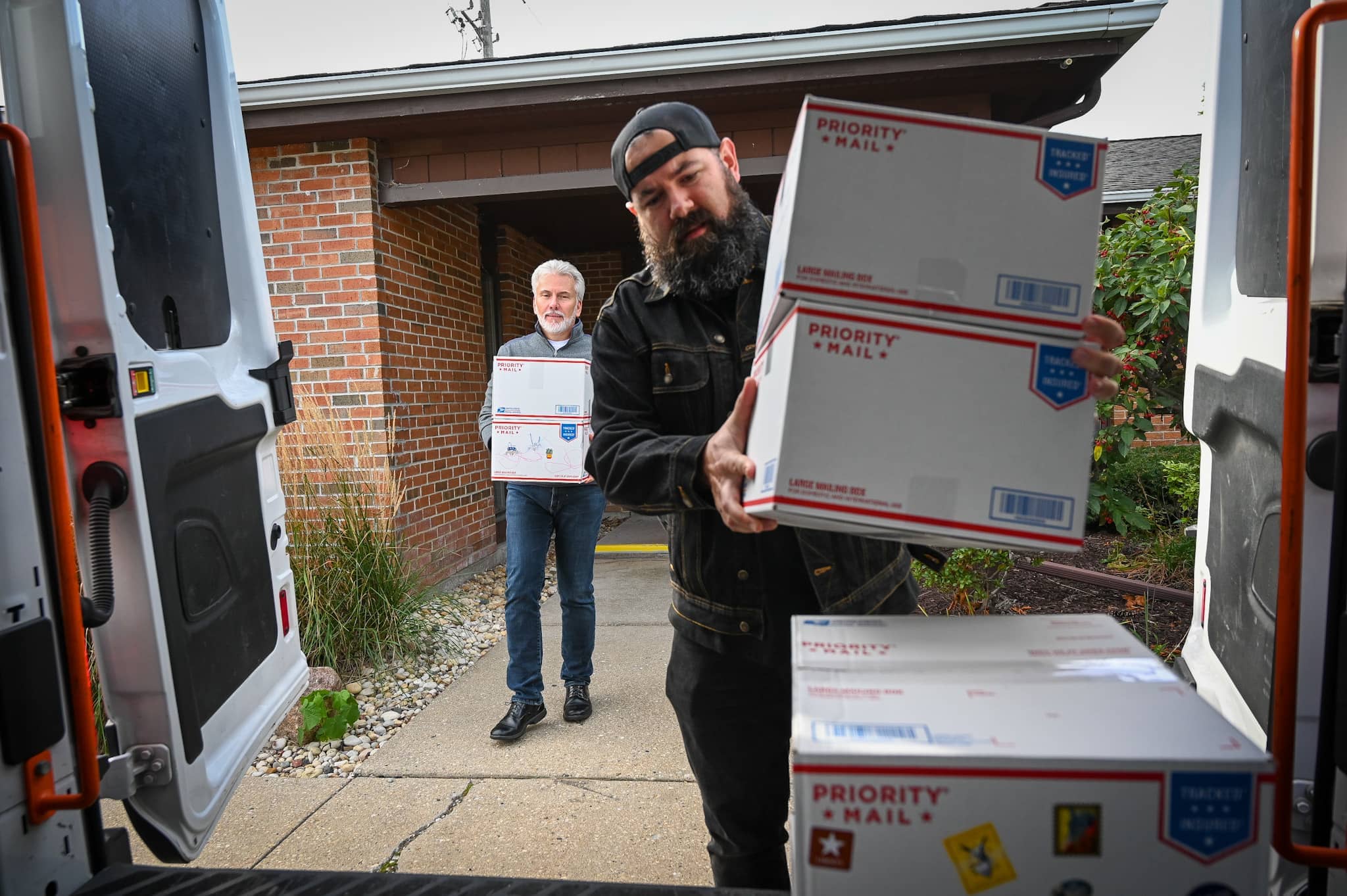 ROCKFORD — More than 200 care packages are on the way to soldiers deployed around the world thanks to listeners of 95.3 The Bull and others around the community.
The annual Shoeboxes for Soldiers drive hosted by the country music station delivers necessities like socks, toothpaste, snacks and clothing along with letters of support. The program is a partnership with Operation Shoebox.
People dropped off donations of varying sizes in bins around the region from the Fourth of July through Labor Day weekend, and on Friday the completed care packages were picked up at 95.3 The Bull by Stateline Moving Inc. of Roscoe and shipped off at the Postal Shoppe in Rockford.
Donations also came through online, through school groups, Girl Scout troops and more.
"We are overwhelmed by the generosity of the Stateline community for once again coming together to show our brave men and women deployed all around that we're thinking about them, that we are proud of them, and that we are grateful for their ongoing sacrifices," said Gordon Mays, brand manager and afternoon host on 95.3 The Bull. "Oftentimes it's very hard to feel like you are properly thanking a service member, but we've found that a surprise care package full of life's awesome treats (and essentials & conveniences) and thank-you letters can help shorten the distance between home and deployment, if even for a moment, and that human part of it is really important."
(story continues below gallery)
Photos: Shoeboxes for Soldiers donations from 95.3 The Bull listeners
This was the third year for the drive and the second held during the coronavirus pandemic, which changed protocols for donations but didn't stop the event.
"I'm so proud of our 95.3 The Bull team and thankful to our great group of sponsors that continue to believe in our mission: The Postal Shoppe, Eldridge Roofing, Straightline Moving, Jax Pub, State Farm Agent Brian Pinkstaff and Oscar's Pub," Mays said. "This is truly something we all get so excited about every year, and we're excited to get started on our next campaign."