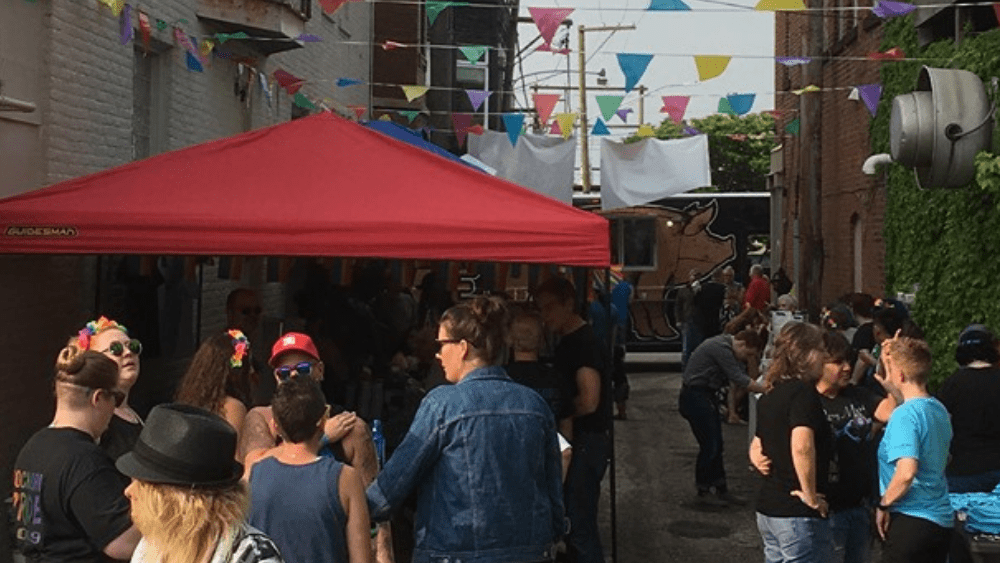 To the LGBTQIA+ community, June is Pride Month. We celebrate in honor to remember those who fought for decades, and are still fighting, for equal rights. Whether you're an ally or a member of the LGBTQIA+ community, The Office NiteClub is looking for local vendors to participate in their annual Pride Alley Party.
If you make jewelry, t-shirts, bake sweets, or have a food truck, The Office NiteClub, Rockford's oldest LGBTQIA+ bar in town, is looking for your support. This event is FREE to local vendors who want to come down, set up shop, and make a sale while taking PRIDE in their community. Their Pride Alley Party will be held on June 5th from 3 pm until 8 pm
Participating businesses and organizations include Beefaroo, Bristol and Timber, Disco Chicken, TacosNMadres, 15th and Chris, Bacon ME Crazy, Sisters Thai, Quixotic Bakery, Hoo Havens, Teddy Mountain, TStorm, Hues with Heart, Luna Datura, Kellie-Cheree candles, 317 Art Collective, The Vintage Beau, Tricoci, Poems and Petty shit, Hutchins World Travel, PFlag, The Liam Foundation, Spectrum of Rockford and Harmony Center, Rockford Public Library, Sexuality and Gender Alliance at RU, Emmanuel Lutheran Church, Mama Lee Gourmet Popcorn, B103 FM and the list just keeps growing.
If you would like to get involved, you can contact The Office NiteClub via email, theoffice.rockford@gmail.com, or by visiting their website, to download forms.
If you're looking to attend, look forward to a day of eating, drinking shopping, drag queen bingo, raffle, live music, DJs, and a pop-up drag show! Including key officials from the City of Rockford who will speak, local drag celebrities, and representatives from area LGBTQ and allied organizations, this event is FREE to attend and open to the public of all ages!