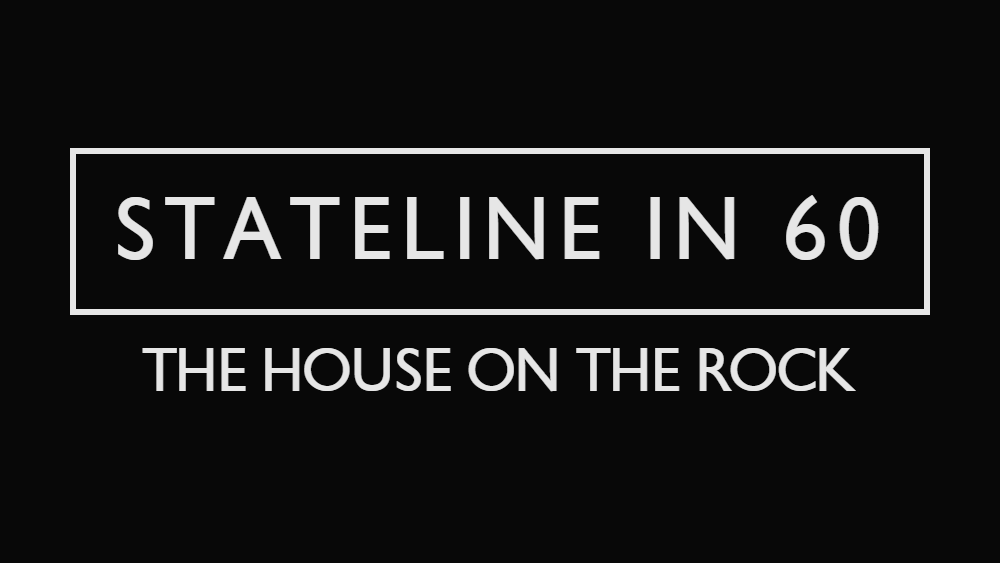 This week's Stateline in 60 takes place about two hours from Rockford. With many attractions (especially in Illinois) still closed due to the pandemic, it can be difficult to find fun things to do near the stateline while being able to socially distance. The House on the Rock, located just north of Dodgeville, WI, provides self-guided tours that allows you to socially distance while still having a blast.
The house itself is only one part of a crazy tour consisting of multiple sections. Some highlights include an infinity room which jets out over 200 feet in length from the hillside with nothing below you. As you approach the end of the infinity room, you can feel the floor beneath you moving slightly with every step you take.
There are also multiple displays featuring hundreds of self-performing instruments and thousands of artifacts from around the world. There is also a Japanese garden, a huge indoor carousel, and a mini village that you will encounter on your visit. Unfortunately the third section of the tour was closed off during my visit but I will be back later in the year to check it out.
It is well worth the price of admission and a great way to spend a day with your family with so many other nearby attractions closed. For more information, visit their official website.